Canadians have been able to legally wager on sports for decades using provincial brands like Pro Line, but like so many other government-run programs, their low tolerance for risk has made the likes of Pro Line and Play Now unattractive to the more knowledgeable Canadian bettors. For those who are not aware, these provincial brands are only permitted to accept "parlay" bets where a bettor must wager on the outcome of three or more events. If any of those events has a losing outcome, the entire bet is lost. This is where Bill C-290 comes into play. The introduction of the bill will amend the Criminal Code so that Canadians will be allow to wager on the outcome of individual events.
Obviously, your chances of choosing the winner of the next Leafs-Canadiens game should be easier than having to include the results of two more matches which is why so many Canadians have opted to make their bets with International sportsbetting sites like Bet365 or Bodog. It is estimated that over $14 billion is wagered annually by Canadians on individual events. Passing Bill C290 will mean that Canadians will have the opportunity to make fair wagers in safe, secure, regulated environments. It will also mean hundreds of millions of dollars in revenue for the Canadian economy.
What's Holding Up the Canadian Sports Betting Bill?
It entered the House of Commons more than three years ago back in September, 2011. It reached the Senate in March, 2012 and the proposed sports betting law has been debated ever since. For those who want to know all the political jargon, we've provided a brief summary of the journey the Canadian sports betting bill has taken. For those who don't, skip this next bit and read more about the support and opposition.
History of Bill C-290 in Canada's Parliament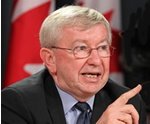 Bill C290 was introduced into the House of Commons on the 28th of September, 2011, by Joe Comartin, M.P. For Windsor Tecumseh. This is an act to amend the Criminal Code in relation to Canadian sports betting law. On the 1st of November, 2011, the bill was debated at second reading and was referred to the Standing Committee on Justice and Human Rights. Following a review by the Committee on the 6th of February, 2012, the Bill was reported back to the House of Commons on the 27th of February, 2012. A third reading debate was held on the 2nd of March, 2012, and again with support form all parties, the Bill was passed and referred on to the Senate.
On the 6th of March, 2012, the bill was introduced to the Senate and on the 16th of May, 2012, it was debated at a second reading and referred to the Standing Committee on Legal and Constitutional Affairs. Committee hearings began on the 4th of October, 2012, and after five meetings of the committee, with 21 witnesses appearing and 27 written submissions received, the Committee referred the Bill back to the Senate for a third reading on the 8th of November, 2012. Debate at third reading continues, with six Senators having spoken to the bill since November 2012. The bill passed third reading with all-party support and is currently sitting with the Senate for consideration. The Senate needs to finalize debate on this bill and approve it before summer recess arrives.
Support for the Canadian Sports Betting Bill C290
An Ipsos-Reid poll that was carried out in 2013 shows that two thirds (64%) of Canadians believe that the Senate should pass Bill C290 into law. Three quarters of Canadians (74%) also agree that legalizing single event wagering would provide more revenue for social programs and cut deficits. Supporters of the Bill argue that it will help to create jobs, attract tourism and help bring legitimacy to a multi-billion dollar industry. The Bill easily passed through the House of Commons in 2011, but has been stalled in the Senate ever since. If passed, the law will decriminalize bets on single sporting events and allow provincial operators to offer more than just parlay bets.

According to Brian Masse, a NDP member of Parliament sponsoring the bill, gambling is taking place illegally, in back rooms and back alleys, and across the internet. Criminal syndicates are benefiting from it and by passing Bill C290 and making single event wagering legal, more money will go to social coffers, because the provinces that do engage in legal sports betting will have a revenue stream that can go to healthcare or gaming addiction.
This type of wagering is already legal in many European countries, Australia and the UK and political supporters of the C-290 argue that decriminalization would benefit communities that already have well established casinos that are close to the US border such as Niagara Falls and Windsor.
According to Masse, passing this sports bill will help to attract gaming dollars from the US where sports betting is illegal in nearly every state. He says that it will also save jobs in the gaming industry that may be under threat due to online gambling and it could also create thousands of new jobs across the country too.
Senator Runciman, who is also for the Bill, has stated that "voting against this bill, means you are not voting to put a stop to single-event gambling, but you are voting to ensure it remains in the shadows, with the money going offshore and to organized crime." Other people in favor of Bill C290 include Bill Rutsey, president and CEO of the Canadian Gaming Association, senators Terry Mercer of Nova Scotia, Bob Runciman of Ontario and the late Doug Finaly.
Who is Opposed to Bill C-290 and Why
Bill C-290 sped through the House of Commons in 2011, but has been blocked in the Senate. Since the Fall of 2012, it has been under extensive review by health professionals, law enforcement, gaming industry representatives, and politicians. A group of Conservative and Liberal senators are determined to kill this bill and they have repeatedly put off a decisive vote until they have the numbers to defeat it. Bob Runciman, the sponsor in the Senate, is worried that it will be stalled again in 2014.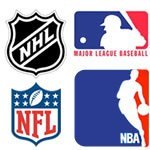 Bill C-290 may be popular among sports fans, but it is certainly not among the professional leagues. The National Hockey League, the National Football League, the National Basketball Association and Major League Baseball have all come out against the bill publicly. The common argument from these leagues is that this bill will increase the chances of match-fixing and compromise the integrity of their respective sport. In a formal letter to the Senate, the National Hockey League stated that, "government sponsored and/or regulated single-game sports betting threatens to compromise the reputation and integrity of the NHL's product, and could seriously undermine our fan's trust and confidence in honest competition."
All four leagues say legal single event wagering would permanently change the nature of sport by associating the two too closely. The CGA argues that the change would benefit leagues by increasing interest in otherwise less popular game match-ups and team. The leagues just aren't buying this though.
How Bill C-290 Will Affect Canadian Online Sports Betting Law
International online bookmakers are more attractive to Canadians not only because they offer higher winning odds than the provincial lotteries, but they also allow for single-event wagers. They also offer a much larger variety of lines. The winning team, the best player of the night, props, and more - all with different odds and payouts. Passing Bill C-290 and into law and decriminalizing single event wagers would put legal sports betting in the hands of the provinces and this would give them a fighting chance against online gambling sites.
Bill C290 itself is very brief and it is only two clauses long. Clause 1 would repeal paragraph 207(4)(b) of the Criminal Code. Clause 2 is a coming into force clause that would see it come into force on a date to be fixed by order in council. The repeal of paragraph 207(4)(b) of the Criminal Code would allow provincial governments to conduct and manage lottery schemes that involve bets made on a race, fight, or athletic contest. It would be up to each province or territory to decide whether to offer single event betting and, if so, whether to operate the betting by telephone, internet, and/or land-based locations. This provincial-territorial decision making is what exists already in section 207 of the Criminal Code with respect to other forms of lottery schemes and with this bill passed, a province or territory would be allowed to place a game in a casino, race track or any other location it might choose.
Passing of the sports bill will also allow for a province or territory to work cooperatively with another province or territory as is already the case for lotteries. It will be up to the provinces and territories to ensure that they consult with professional organizations to ensure the integrity of the games remains in tact. It will also be up to the provinces and territories to consult with problem gambling service providers to ensure that responsible gambling is carried out.
Passing Bill C-290 will keep Canadian gambling dollars within a province or territory rather than sending the money to illegal bookmakers in Canada and to offshore internet betting sites. It will allow provinces and territories to choose for themselves whether or not they want to allow such wagers just as they currently do with online casinos and other gambling activities.
Fighting for Legal Single-Event Sports Betting In Canada
Although it is estimated that in excess of $10 billion is spent each year in Canada, single event wagers are not legal. Only a small portion of $10 billion is wagered through provincial lottery products. This means that Canadians are placing their bets through offshore sports books or using illegal underground bookmakers. Estimates have suggested that passing the bill could add 200 jobs at Caesars Windsor. Last February, Nevada has more than 200,000 extra visitors for the Super Bowl weekend and $90 million was wagered on the game with another $150 million spent in the gambling town. Bill Rutsey, president and CEO of the Canadian Gaming Association, has stated that the only thing stopping the change in law from happening in Canada is the Senate.
Nine provincial governments have requested that Bill C-290 be passed. The Canadian Chamber of Commerce, the Canadian Labour Congress and cities such as Niagara Falls and Windsor are also on board. The extensive lobbing against this bill by the NHL and NBA in 2012 has had a lengthy impact, but with the C290 ready to be debated again, we are hoping for a different outcome from the Senate this time around.