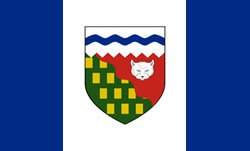 There are no land based casinos for residents of the Northwest Territories to visit and there are no government run NWT online gambling sites either.
That doesn't mean that there aren't any NWT online casino sites for residents though. There are plenty of legal NWT online casinos and these come in the form of internationally based, regulated sites. These sites are legal for all Canadian residents and they work out really well too. Most of them allow players to wager in Canadian Dollars and they also provide Toll Free numbers for customer support. .
Latest Updates: September 27, 2016: Bill C-221 was recently voted down by Canadian legislators. It would have allowed provincial governments to manage and conduct wagering on a race, fight, or single-sporting event or athletic contest.
NWT Casino Laws Explained
Gambling in Canada was banned from 1892 right the way through to 1969 when laws were changed and federal governments and provinces took control over what would be allowed in their provinces and territories. In the Northwest Territories the Municipal and Community Affairs (MACA) licenses and regulates charity bingos, Nevada tickets, casinos and raffles under the Lottery Act. Ticket lotteries are conducted and managed by the Western Canada Lottery Corporation (WCLC). The WCLC is a non-profit organization authorized to manage, conduct and operate lottery and gaming related activities as an agent for its Members. The Yukon Territory, Northwest Territories and Nunavut all participate as associate members of the WCLC. There are no land based casinos and there is no government-owned Northwest Territories online casino either.
Without a legal online casino in NWT, residents can only enjoy legal online gambling by using international sites. These are in plentiful supply and there are some great choices for players no matter what their gambling interest. A lot of the top Canadian online casinos offer live dealer games, as well as making their sites available to players on mobiles and tablets. Players can take part in slots tournaments, poker tournaments, blackjack events, and so much more. They also all feature the best in new technology and games and there are some great incentives for players too. There is no need to wait until a government owned NWT online casino is launched; you can enjoy the fun and excitment of gambling online today.
Finding A Legal Online Casino in NWT
If you live in the Northwest Territories and want to gamble online, you will have to choose an international casinos that allows Canadian players. These are not government run, but owned and operated by offshore companies. They are however regulated by international gaming authorities and are still legal in Canada. There are a great deal of benefits to choosing one of these sites and one of the biggest has to be the large jackpots that are up for grabs. These casinos are open to players from around the globe and that gives them the resources to offer players so much more. This includes huge welcome bonuses, which can often be as much as $1,200 CAD in free casino cash. Progressive jackpots are life changing and thanks to multiple licenses, many of these sites have games from the top software providers. Players can enjoy no deposit bonuses, free spins, cash back offers and banking options that suit them. Everything you could ever want in a NWT online casino can be found here and best of all, these websites are not limited to players in the Northwest Territories. If you enjoy a little competition, you can test your skills and strategies against players from around the world. You won't get that with a government run online casino.
All the recommended international casinos that we feature here have been tested, reviewed, and rated by our team of experts. We look at everything from bonuses and promotions to the ease of gameplay. Our team cover everything and we even look into how these companies deal with complaints and what their history is like. We look at the bonuses being offered, the banking options, customer support, software being used, game selection, jackpots, ease of use of their site, mobile compatibility and more. All our data is then compiled and an in-depth review and rating created. We want you to have the best information available to you when it comes to choosing a NWT online gambling site to play at. Even thought NWT casino laws don't allow for territory run casinos, it is still legal to play at an online casino that accepts Canadian players and we want you to play at the top rated sites for 2014.
---
Disclaimer
All the information that is provided on this page is unofficial and should not be taken as legal advice. As industry advocates, we do our best to gather and provide the most up to date resources for informational purposes only. For more information on Canadian gaming laws, please visit our Canadian legal online gambling section.