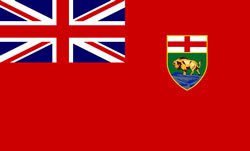 The Canadian online gambling laws can somewhat confusing if you aren't an expert. Even lawyers have differing opinions on the climate in Canada, but if you reside in this province and you're looking for more information about Manitoba online casino laws, we have done our best to compile the provincial laws and share this information in a format that is easily understood. To begin, this is one of the few Canadian province's with a provincially-run site, but oddly enough, the site was developed by British Columbia. In January of 2013, PlayNow was launched in Manitoba and now provides online poker, casino games and sports betting to the province. The legal online casino became available via partnership with the British Columbia Lottery Corp (BCLC) and is regulated in accordance with all federal and provincial laws.
In 2014, the revenues from PlayNow fell short of expectations. It could be because analysts over estimated the popularity of the Manitoba online casino or the fact that residents continue to play at internationally licensed sites that offer a more appealing product. These sites specialize in catering to Canada by providing software in CAD, Toll Free support numbers, French and English support and attractive marketing programs while adhering to the provincial laws (legal age, fair gaming, responsible gaming, etc). Below we illustrate a comparison of the BCLC site with some of the leading Canadian online casinos.
Latest Updates: September 27, 2016: The Criminal Code of Canada was almost changed to make betting on single sporting events legal in Canada, but bill C-221 was recently defeated in a vote of 153-133 for those opposed.
Historic Manitoba Casino Laws Explained
All provincial gambling activities are regulated by the Manitoba Gambling Control Commission whom provide responsible gaming education, inspections for all gaming equipment, investigations of disputes, licenses for charitable activities, and registration for all casino employees and suppliers.
The history of gambling in Manitoba was initially linked to the Canadian Criminal Code on a federal level where a complete ban on gambling was introduced in 1892, then legalized in 1969 when the federal government authorized provinces to operate casinos and lottery schemes. In 1971, the Manitoba Lotteries Act is passed to license religious and charitable organizations to operate lotteries, raffles, bingo events and charitable casinos. In 1974, the province joins British Columbia, Alberta and Saskatchewan to form the Western Canada Lottery Foundation which may influence future decisions in online gambling. In 1983, the Manitoba Lotteries Foundation (MLF) is established and later becomes a Crown Corporation and renamed the Manitoba Lotteries Corporation (MLC) as we know it today. In 2002, Aseneskak Casino, a First Nations Casino and the first of it's kind in the province, opens at Opaskwayak Cree Nation. It wasn't until 2007, when charities were permitted to host Texas Hold'em tournaments, that the governments started addressing present-day demands. Five years later, the MLC announced a partnership with British Columbia Lottery Corporation (BCLC) to deliver online gambling for Manitobans based on BCLC's "PlayNow" online gaming platform. BCLC would provide the site design, development and management services, while Manitoba would regulate the site. This site launched in January 2013 and provides players with online poker, casino games, and sports betting. Online poker players also had access to players on the Canadian Poker Network.
Manitoba Slot Odds vs International Sites
There are a number of land-based casinos in Manitoba including the newly opened Sand Hills Casino in Carberry. There is also the popular South Beach Casino & Resort, Club Regent Casino, and Swan Lake First Nation Gaming Centres. When we look at the payout odds of the slot machines in these land-based establishments it is easy to see why players are opting for casinos on the internet. The payout odds for land-based casinos are in the range of 85 to 90% whereas online casinos have payouts in the range of 92 to 98%. This is one of the first benefits for choosing online game play over land based establishments.
When it comes to deciding to play online, there is a lot of choice and you do have some tough decisions to make. This is where knowledge comes into play. There are certain elements that you need to look into and these include software, games selection, bonuses and promotions, banking options, support, and more. PlayNow is the only provincially-regulated legal online gambling site and it offer a wide range of games including blackjack, progressive jackpots, table games, video poker, scratch cards and an impressive selection of Vegas slots. Despite the selection of games, residents have not flocked to the provincial site as government analysts expected and there are a number of potential reasons why.
One factor may be the absence of a sign up bonus at the provincial site. Legal international sites attract new players with no deposit bonuses and offer up to $1,000 CAD with the first deposit after registration. That is a massive difference. There are other promotional offers too including cash back programs, VIP programs, monthly bonuses, free spins, and so much more. Another disadvantage to playing here is that the progressive jackpots are nothing like the life changing sums you will find at international sites either. This is related to the 'pool' of players which is limited to BC and Manitoba versus a Global pool of players which also relates to the ability to offer 24/7 multi-player blackjack and slots tournaments.
Payout odds are another thing and when you look at the Manitoba casino slot odds vs international sites, you will notice that the top International brand publish their payout percentages on a monthly basis whereas the provincial site keeps players in the dark by electing not to disclose this information.
The final blow could be related to choice. Everyone likes choice; especially when you're dealing with highly superstitious gamblers. Whether we're referring choice of casino brand; casino software providers such as Microgaming, Playtech and IGT; or choice of specific casino or slot game. Most casino players prefer to have the option to 'switch' at a moments notice. Offshore sites offer a greater selection of games and some of these brands, including the popular Tropezia Palace, have software licensing deals with several software developers.
Is it illegal to play at another site other than the official Manitoba online casino?
A few major global online gambling brands have recently pulled out of the Canadian market, which has created a lot of uncertainty within the industry, and thus some players prefer opting to stay close to home with the legal provincial site. That said, there are at this point no solid laws in place, to the knowledge of Grizzly Gambling, that explicitly prohibit gambling online from within Canada, including the province of Manitoba. Even more specifically, the province has expressed no interest in applying law to individuals that gamble online. It's more likely that in due time, the government may pursue offshore companies to stop them from targeting and accepting players from the province. The grey area seems to pacify players to a certain degree, with international brands such as Jackpot City and Sports Interaction still attracting Canadians.
---
Disclaimer
All the information that is provided on this page is unofficial and should not be taken as legal advice. As industry advocates, we do our best to gather and provide the most up to date resources for informational purposes only. For more information on Canadian gaming laws, please visit our Canadian legal online gambling section.