How Legal Online Gambling Varies From Province to Province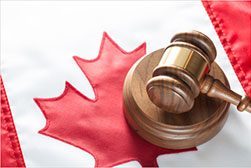 At the moment, the federal government has not taken an official stance on legalized Canadian online gambling; primarily due to the authority it granted provincial governments to manage and conduct lotteries back in 1969 which was amended in 1985 to include computerized/video games of chance4 . Thus, it would make sense that the decision as to whether or not to operate or license legal online casinos in Canada remains the responsibility of each province or territory.
The US has a similar structure whereby each state runs its own gaming laws. Similar to the US, Canada has it's own unique challenges such as conflict between the provincial government and native bands that believe they have the right to conduct online gambling services similar to the current agreements that they have in place for land-based casinos, such as Casino Rama in Ontario. There is no better example than the Mohawk Territory of Kahnawà:ke (Kahnawake) near Montreal, Quebec which is home to the Kahnawake Gaming Commission. The Commission is a regulatory body that actively licenses and regulates some of the biggest online casino brands in the world. Although it does not 'conduct' the online gambling services of its international clients, it has yet to be determined if it has the authority to issue gaming licences5. Since it's the provincial governments that decide what lotteries to run, what casinos to open, and everything else related to gaming. Grizzly Gambling has compiled research to help uncover the current laws in each province and territory in Canada.
Playing at Official Provincial Online Casinos in Canada
In recent years, certain provinces have introduced their own provincial casino websites. British Columbia operates PlayNow, a site with access to casino games, bingo, lotto tickets, sports betting and online poker. Quebec has a similar website called Espacejeux. Online gambling varies by province, with each offering a different selection of games and gambling choices. If you want to play at any of the existing provincially run online casinos, you must be a resident of that province. The table below presents a brief description of the gaming laws and services provided by each of the provinces and territories as well as links to more information.
Is Online Sports Betting Legal in Canada?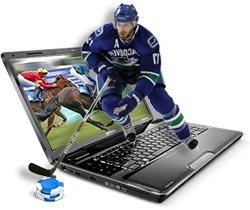 Online sports betting in Canada has been legal for many decades now. The only downfall is that residents are only allowed to make parlay bets. This means that they can only wager on the outcome of three or more events which makes the odds of winning much lower. As it stands, Canadian residents can participate in legal online sports betting using parlay bets with provincial sports lottery products such as Pro Line. However, many have opted to wager on single events through international offshore sports betting sites that offer a more attractive product.
In a bid to have this rectified and allow sports betting on every single sporting event, Bill C290 was introduced to Parliament in 2011. Passing the bill would have amended the Criminal Code to permit wagering on the outcome of single sporting events. However, for three years, the bill languished and failed to move forward.
In early 2016, Bill C-221 was introduced for the same purpose as the original sports betting bill, to amend the Criminal Code of Canada and legalize single-sports-event betting. It set out to allow provincial governments the opportunity to conduct and manage a lottery scheme that would involve betting on a race, fight, athletic contest, or single sports event. C-221 was also stalled throughout the year and in September 2016, the bill met the same fate as it's predecessor and was defeated.
It is still legal to conduct wagers on sports in Canada, so long as they are parlay bets. It is unsure whether a new bill will be introduced, but because C-221 was defeated, it cannot be reintroduced.
Is Online Poker Legal in Canada?
Poker players can often get confused when it comes to the Canadian online poker law. Whether this stems from the options to play at the Canadian-owned Poker Stars site or on the Canadian Poker Network (CPN) operated by Spielo G2, it's unknown. However, the only sites authorised to operate within Canadian provinces are provincial sites like Espacejeux which operate on CPN. The main issue with this online poker product is the relatively small network size and player liquidity. It's a unique issue faced by every country that has a regulated online poker market. Every player prefers a different type of poker game; whether its no-limit or low-limit, Hold'em or Omaha; there needs to be a wide selection of tables available that feature different game-types with active players playing 24/7 in order to deliver an attractive poker product. With only four provinces plugging into the CPN, it's difficult to achieve these volumes, so Canadians often prefer to play at an international poker room that accepts Canadian players.
So if I have the freedom to gambling online, where can I play?
Whether you're a man or woman (in fact, sex doesn't make a difference as the percentage of men and woman that gamble is nearly equal, although men spent about 50% more than women spend on gambling per year6), anyone who is interested in online gambling should make sure they are playing at a legally licensed online casino. There are many trusted regulatory jurisdictions that are heavily invested in regulating and policing online gaming, but there are some others that hand out cheap gaming licenses and do very little regulating. Before you make any decisions, you should be aware of the background of these licenses.
Most of the online casinos that advertise to Canada are legally licensed in a reputable jurisdiction and undergo regular audits and tests. They must adhere to strict regulations imposed by the regulatory body such as the Kahnawake Gaming Commission, Alderney Gaming Commission, Lotteries and Gaming Authority of Malta, Antigua's Directorate of Offshore Gaming, or the Gibraltar Regulatory Authority. It's not only the regulations of the licensing jurisdiction that these reputable legal casinos online follow; they also consider local Canadian laws such as the legal casino age in Canada (versus the legal age in a European country).
What are top licensing jurisdictions to avoid? Costa Rica and Belize are by far the worst. In fact, gaming licenses from these countries are virtually free! There is a one-time application fee whereas the licensing fees for Kahnawake and Antigua are in the range of $30,000 - $50,000 per month, plus a yearly fee. Those fees are used to help monitor and police the industry, so you can imagine how much policing is being done in Costa Rica. What does this mean to you? If you make the decision to play at an international site, we recommend that you avoid online casinos with licenses from Costa Rica, Belize and to take caution with sites licensed in Curacao. Avoid casinos without a gaming license entirely.
To ensure a safe experience, you should only play at legal Canadian gambling sites that are properly regulated. This is where trusted and reputable Canadian casino review sites, such as Grizzly Gambling, come into play. Our casino recommendations consider the legal and regulatory factors, so the sites that we 'recommend' to visitors world-wide are honest, reputable and trustworthy. We look at their history, where they are licensed, how they deal with customers, how many complaints have been filed, their payouts, games and software, jackpots, and much more. We also test the site and games ourselves. All this is done so that we can provide our visitors with an honest rating.
Please keep in mind; it is our policy to review as many sites as possible. That doesn't mean we recommend all of these sites. Many of the sites we review have cautionary or bad reviews stemming from poor licensing or unresolved customer complaints. We do our best to share this information with our visitors to help them steer clear of rogue casino operators and to promote the better gaming experiences.
If you elect to try out a legal online casino that caters to Canada, read the review on our website to decide if the site is best for you.
---
References
1 Wood R., Williams R. (2009) Internet Gambling: Prevalence, Patterns, Problems, and Policy Options
2 Wardle H., Seabury C. (2012) Health Survey for England, Vol. 1, Chapter 7: Gambling Behaviour
3 Kelly, Todosichuk & Azmier. (2001) Gambling@Home: Internet Gambling in Canada
4 Rhys Stevens. (2005) Legalized Gambling in Canada (link)
5 Bush M. (2008) Cyber World Group Pleads Guilty to Illegal Gambling (link)
6 StatsCan. (2008) Perspectives on Labour and Income - Gambling
---
Disclaimer
The information contained in this web page is provided for informational purposes only, and should not be construed as legal advice on any matter.
Last updated: September 19, 2014