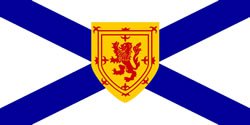 As many residents know, the provinces hosts the land-based Casino Nova Scotia and offers certain types of online wagering through the ALC brand, namely bingo, lotto and sports betting. However, the province decided against licensing a Nova Scotia online casino or poker room citing concern over problem gambling. In 2012, the province released an official strategy to focus on research into problem gambling and prevention. In January 2014, the province released it's key findings related to Internet Gambling which had no affect on the position the province has towards online gambling. In fact, it has arguably taken the most aggressive provincial anti-internet gambling stance by stating Section 207 of the Criminal Code of Canada makes it illegal to operate or place a bet through an offshore Internet casino.
Since the Atlantic Lottery Corporation (ALC) site does not offer poker or casino games, the province has faced an uphill battle policing their stance as residents have turned to internationally-licensed sites to access these games. With many of these sites catering specifically to Canadian players with sites and software in English and French; Canadian Toll Free support numbers; and accepting wagers in Canadian dollars, it's easy to understand why a study conducted by Ipsos Reid in 2010 found that 77% of Canadians believe gambling over the Internet is legal.
Latest Updates: September 27, 2016: Nova Scotia already offers legal gambling on casino games, the lottery, and horseracing, but a recent bill could have seen single-game betting made legal. Unfortunately, Bill C-221 was defeated in a vote of 153-133 for those opposed.
Why Are Online Casinos Appealing To Nova Scotians
With the province promoting abstinence in an industry that is clearly on the rise across the nation and the globe, we take a look at what factors may be attracting residents to gamble online.
Nova Scotia Casino Slot Odds - If you play at any of the land-based casinos in the province you should be aware of the slots odds. The typical percentage payout odds on slots machines in this casino are around 85 to 90%. When you compare this to the global brands, you will notice a significant difference. The typical slots payout odds on the internet are between 92 and 98%. Top international online casinos are also audited on a monthly basis by third party companies and this information is available to the public. The NSPLCC doesn't have the competitive pressure that these sites do and, therefore, do not publicly publish their odds.
Jackpots and Marketing - International casinos allow players from around the world to participate in online gambling which leads to much larger, faster-growing progressive jackpots than those offered at provincial properties. They also have a much larger pool of high rollers that boost revenues significantly to support attractive marketing campaigns. These brands have the capacity and revenue to take advantage of greater marketing practices to offer huge welcome bonuses, no deposit offers, free spins on slots games, cash back rewards, loyalty programs and more.
Diversity Of Games and Software - The game variety offered by Casino Nova Scotia can't compete with the global brands names such as Microgaming's The Dark Knight (Batman slot) or Playtech's The Incredible Hulk (based on the Hollywood movie) because they don't have a license with these software providers - or at least don't plan to at this stage. It's not far-fetched in this day and age to conceive that the average Joe (or Jane) returning from the local casino or a recent trip to Las Vegas would think to search to play a new favourite game online. Is prohibition the right solution or is a world class responsible gaming program similar to the one in BC a more appropriate approach?
These are only a few of many factors involved, particularly with problem gambling being a genuine concern. We're not suggesting the government's position is right or wrong, as we've experienced with so many other situations, is prohibition a truly effective solution?
More Provincial Gaming Background
Casino Nova Scotia is a land based establishment that has locations in Halifax and Sydney. They first opened in June, 1995 and in April 2000, moved the Halifax location to a $100 million Vegas style facility. It was originally owned by Caesar's until October 2005, when it was bought out by Great Canadian Gaming Corporation. Nova Scotia Provincial Lotteries and Casino Corporation (NSPLCC) is over the province's regulated gaming industry and they ensure that games are fun, safe and responsible. The NSPLCC works in conjunction with their operators; Casino Nova Scotia and ALC. As mentioned previously, The province offers limited online gambling through its partnership with the Atlantic Lottery Corporation (ALC). The ALC offers online lotteries, bingo and some interactive games as well as limited sports betting through Pro Line Stadium and horse racing bets through Red Shores (PEI), but they don't offer poker or casino games. In July 2014, the ALC once again called for public discussion about allowing it to offer online gambling like some other provinces, but there has been no further outcome as yet. Only time will tell.
---
Disclaimer
All the information that is provided on this page is unofficial and should not be taken as legal advice. As industry advocates, we do our best to gather and provide the most up to date resources for informational purposes only. For more information on Canadian gaming laws, please visit our section on legal online gambling in Canada.