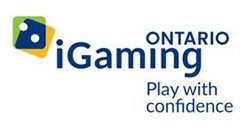 After years of anticipation, PlayOLG Casino was launched to the general public last week as Ontario's first online casino. Despite attempting to avoid any problems with the new online gambling site with a one-month soft-launch for select players, customers experienced a wide range of problems with the site including a lack of customer service, games that did not load, and geo-location hiccups. Social media flared up with unsatisfied customers, but OLG quickly released a statement asking patrons to be patient while they try to manage with the new online gaming business.
Did you know that the provincial government has planned to launch the first licensed Ontario online casino since 2102? PlayOLG is expected to launch in 2014 with interactive casino-style games for online play including slots, video poker and table games. PlayOLG will also allow customers to purchase lottery products. The site is currently still in the development phase, so a live date has yet to be finalized. In the meantime, Online online casino players have been accessing international gambling sites to play for real cash prizes. There are loads of highly reputable, internationally based, regulated sites that are open to accepting Canadian players. Their software is accessible using a desktop, laptop, tablet, or smartphone and its available in English and French. Wagers are made in Canadian Dollars and they offer Toll Free numbers for contacting customer support too, so it's not surprising why so many Ontario residents are gravitating towards these sites. However, some many people are unaware of whether or not online casinos legal in Ontario.
Latest Updates: September 27, 2016: Bill C-221, a proposed amendment to the Criminal Code to make wagering on single sporting events in Canada legal, was recently defeated in a vote of 153-133 for those opposed.
March 28, 2016: Niagara Regional council approved a recent motion supporting the amendment of the Criminal Code of Canada to allow betting on single sport events at Ontario's casinos. A bill with such amendments must be passed by the Senate. Once the bill is passed, it must be signed by the Governor General and be proclaimed as law. If the bill become law, OLG would be in a position to consider single-event sports betting.
Historical Ontario Casino Laws Explained
Gambling was outlawed in Canada up until 1969 when the federal government delegated responsibility of the gambling laws down to each province so that the provincial government controlled what would be allowed within their borders. In 1992, the Gaming Control Act was passed to control the growth of the gaming industry and the introduction of casinos in Windsor and Niagra Falls, Ontario. The act was enforced by the Gaming Control Commission Ontario and was later replaced by the Alcohol and Gaming Regulation and Public Protection Act (Ontario), in 1996.
Until this point, there were no laws pertaining to "internet gambling". However, that changed when Ontario passed Bill 152 in 2006 which involved an amendment of the Consumer Protection Act. Specifically the advertising illegal sites whereby no person shall advertise an internet gaming site that is operated contrary to the Criminal Code of Canada. This came at a time when online poker was booming and huge brands such as Party Poker and the now defunct PokerRoom.com were launching massive advertising campaigns on Ontario TV networks, newspaper publications and local sports arena such as the Air Canada center. Speculators believed that pressure from the OLG (and their slumping horse racing and lotto products) led to this action. The amendments were in force as of January 1, 2008, but by then clever marketing executives began advertising the 'free-play' .net websites such as PartyPoker.net. Today, we continue to see the legally compliant PokerStars.net ads that are virtual 'doorways' to the real money sites.
The Official Ontario Online Casino
Instead of focusing on international online gambling sites, the OLG opted to follow in the footsteps of the BC online casino, Play Now, and launch their own legally licensed Ontario online casino. Similar to PlayNow, the OLG opted in April 2013 to select SPIELO G2 (GTECH) to supply the casino software for the product as well as player account management. Unfortunately, red tape has delayed the launch and the site has remained an information site for over a year now.
Why International Online Casinos Are So Attractive
Many Ontarians chose not to wait for the PlayOLG site to open and have opted to enjoy regulated online gambling at an international online casino. These sites are not government run and many are owned and operated by offshore companies. They are however, regulated by international gaming authorities. British Columbia and Quebec both have their own provincially run online casinos but it appears that residents still continue to play with big international brands. There are a number of reasons for this and the same obstacles could be faced by the upcoming government-run Ontario online casino.
Economies of Scale - International brands accept players from all over the world, all of whom contribute to much bigger progressive jackpots. The provincial site will allow residents of Ontario only to register to the site which means that a much smaller pool of players will contribute to the progressives. Ultimately these progressive jackpots will grow slower and smaller than international operators. Beyond jackpot sizes and probably more relevant from a player prospective is the Pareto principle - or the 80/20 rule - where 80% of sales is generated by 20% of customers. In the gambling industry, this rule is notably amplified with less than 10% players, known as casino high rollers, that contribute north of 90% of an online casino's revenues. How does this affect the common player? Marketing. International online casinos take advantage of aggressive casino bonuses such as no deposit bonuses, free (slots) spins, and rewarding cashback bonuses, to attract a large base of players. These promotions may be a loss leader for most players, but if the promotion's reach effectively lands even a few of these VIP players, the campaign is a success. With the OLG being limited to Ontario only, it's unlikely players will experience the promotional programs offered by these international brands.
Game Variety - OLG's decision to use SPIELO G2 software proves that they are working on removing the need for residents to resort to international brands. Although the SPIELO G2 software offers access to familiar Vegas slots, if their agreement wtih SPIELO G2 is exclusive which government deals typically are, it will prevent the operator from licensing blockbuster games from other software providers including games with massive progressive jackpots. Some of the top online slots brands such as The Incredible Hulk, Game Of Thrones, and Thunderstruck 2, will not be available on the provincial site.
Ontario casino slot odds - If you play at any of the Ontario land-based casinos such as Casino Rama, Fallsview Casino resort or Caesars Windsor, you need to know about slots odds. In land-based establishments, the typical percentage payouts on slot machines are around 85 to 90%. When you compare to online casinos, the payout percentage is between 92 and 98%. The top online casinos are are audited monthly by reputable watchdogs such as PricewaterhouseCoopers and eCOGRA and these independent audits are published on a monthly basis. As the operator, the OLG will have the ability to select the payout range or slot odds, but it's unlikely the commission will have the competitive pressure to disclose or publicly publish these rates.
We list only the top Ontario online casinos and our reviews are aimed at giving you the information your require. We look at the history of the casinos, the way they handle complaints, their bonuses, promotions, software providers, banking options and so much more. We look closely at the game play and the ease of use of their casinos and we compile all our data provide you with a rating. Our in-depth reviews are available on our site and they will help you find a legal online casino in Ontario.
Is it illegal to use sites other than the official Ontario Online Casino?
The OLG online casino is expected to launch at some point in 2014. This is the only official, legal Ontario online Casino. It is licensed, owned, and operated by the province. There is one drawback though, when OLG is compared with international brands that allow players from Canada, there will likely be a noticeable difference between the products and the offers available. This difference is one of the main reasons why regulated international brands still attract Canadian players.
There is growing concern surrounding the legality of playing at international sites and many players want to know if it is illegal to play at sites such as Bodog or Jackpot City that cater to Canada. We can tell you that as with most laws that are related to new-age technology and internet gambling, there is no specific Canadian or Ontario law that explicitly states that any Canadian wagering at an international online casino is breaking the law. There have been no cases brought to date and the government is not applying older laws related to land-based gambling in the context of internet gambling. In our opinion, we feel that it is more likely that the government would invest it's resources on prohibiting offshore online gambling operators rather than targeting Canadian individuals that choose to use these sites.
---
Disclaimer
It should be noted that the information provided on this site is unofficial and should not be taken as legal advice. As industry advocates, we do our utmost to gather and provide our readers with the most up to date resources but all this is for informational purposes only.