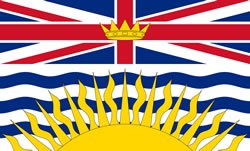 If you are searching for more information about the BC online casino laws or for alternative options, you have come to the right place. Straight to the point, the BCLC oversees gaming in this province and the official legal BC online site is named PlayNow. This site caters to British Columbia residents (as well as residents of Manitoba) and will give players instant access to purchase lotto tickets, keno and bingo games, live poker, sports betting and casino games, including online slots. PlayNow is safe, legal and regulated in accordance with all federal and provincial laws - it is a site that British Columbia residents can trust.
PlayNow isn't the only licensed site that is trusted by players in British Columbia; there are plenty of international online casinos that are licensed in other jurisdictions. These not only accept players from British Columbia, but they also specialize in catering to this province by providing Toll Free support numbers, CAD software in English as well as French and most Asian languages too. A lot of these international sites have been around for years and they also adhere to BC casino laws (fair gaming, responsible gaming, legal age, etc). After comparing the provincial site with several of the leading brands from Microgaming, Playtech and multi-platform brands, the attractiveness of the product and offers is in favour of the international brands. Below we compare one of the leading Canadian online casinos with the BCLC product.
Latest Updates: September 27, 2016: Canadian legislators recently voted down Bill C-221 in a vote of 153-133, which would have allowed single-game sports betting.
March 31, 2016: BCLC has partnered with OpenBet to launch Sports Pools at PlayNow.com. This gives rise to simpler sports betting without the need for knowledge of sportsbetting odds. In March a motion supporting the amendment of the Criminal Code of Canada to allow betting on single sporting events was introduced. If passed, the amendments to the Criminal Code will make it lawful for the government of a province to conduct and manage a lottery scheme in said province that would involve wagering on a race, fight, or single sports event or athletic contest.
Historic BC Casino Laws Explained
The history of gambling in Canada is linked to the Canadian Criminal Code. Back in 1892, a complete ban on most gambling activities was declared with the exception of horse racing. Since then however, the ban on gambling has slowly been lifted. In 1969, the Criminal Code was amended to authorize the federal government and the provinces to operate "lottery schemes", which were defined in the Code as games of chance. Lotteries became extremely popular in the following years with some massive jackpots won by BC residents in Vancouver, Victoria, Prince George, Kelowna, Surrey, Vancouver Island and other cities. In 2002, the Gaming Control Act came into effect and selling lottery products to minors or allowing them to participate in casino or bingo games became a statutory offence punishable by a fine. In 2004, BCLC introduced the PlayNow casino gambling website offering online play and purchase of select lottery products. In 2008, BCLC was officially adopted as the operating name and a new logo was introduced. In 2010, BCLC advanced to the forefront of online gambling and became the first in North America to offer legal, regulated online casino games at PlayNow.com which the commission extended to the Manitoba Lottery Commission (MLC) in 2012. Their responsible gambling programs have also received the highest level of recognition by the World Lottery Association (WLA).
British Columbia Slot Odds vs International Sites
Casino slots odds are something that all players should be aware of and they are one of the many reasons that a lot of people are choosing to move their game play to online casinos. There are plenty of land-based establishments including Cascades Casino, River Rock Casino Resort, Grand Villa Casino, Lake City Casinos and more. What you probably aren't aware of, is that the casino slot odds for land-based casinos range from 85 to 90% whereas BC online casinos have payouts in the range of 92 to 98%. This is a big difference and one of the many benefits of choosing international sites for your game play.
When it comes to deciding to play at the official BC online casino or international casinos accepting Canadian players, you really do need to know what to look for. You need to check out the payment odds, software selection, promotions, banking methods, etc. PlayNow is the only provincially regulated BC casino and it offers exclusive games, blackjack, table games, slots, progressive jackpots, video poker, reactors, arcade games and scratch cards. The site offers all the basics, but when you compare it to other online casinos, it's the selection of games that really differ. You'll also see classic slots games such as Double Diamond and Wolf Run, but there are only 60 titles in total compared to upwards of 350 at Microgaming or Playtech sites. Also when it comes to progressive jackpots and game jackpots in general, they won't be as high as what you get with international casinos such as Spin Palace or Jackpot City. This is because all the games offered on the BCLC site can only be enjoyed by residents in British Columbia (and Manitoba), so the pool of players that are contributing to these progressive jackpots are much smaller. At the official BC online casino site, you'll see jackpots in the range of $250k versus progressives that reach over C$5,000,000.00 at the international brands.
There is currently no casino sign-up bonus being offered for casino players at PlayNow which is a big letdown. The international sites see new players getting between $100- $1,000 CAD in match deposit bonuses as well as no deposit bonuses, cash back offers, monthly special offers and more. At the time of writing this article, the provincial site's casino bonus section was 'coming soon' for the past couple of months. In introduction of a signup bonus, promotional bonus codes, and free spins on certain games would improve it's attractiveness.
The games are available on all mobile devices and there are some exclusive slots that you will only find on the provincial site which is an advantage. On the other hand, the top online casinos in BC also offer mobile compatible games and their graphics tend to be better because of the use of top software providers such as Microgaming, Betsoft, Playtech, NetEnt and more. Game variety is also a big plus for many of the international casinos because they have software licensing deals with dozens of developers instead of just one. Tropezia Palace is a great example of this. When it comes to BC casino slot odds vs international sites there really is no comparison.
New Update: In December 2014, the provincial site announced the introduction of WMS slots which will help improve the selection of online slots games as well as the overall quality of the product. The introduction of some great new WMS games went live during December and this includes a selection of some of the most popular slots titles including Zeus and The Wizard of Oz which gives players even more choice when it comes to the online casino games they want to play. One a positive note, the province has identified certain shortcomings and has responded.
Security is another big factor to consider. The provincial site states that they use state of the art technology and security protocols to protect player information, but in 2010 there was a security breach that shut down their site and led to players looking elsewhere. This security breach seriously compromised 12 player's accounts and affected more than 100 others. While there are many cases of fraudulent offshore casinos, the top brands have spotless track records for security breaches, winner payouts and responsible gambling programs. We hope the provincial site continues to monitor security and make it a top priority.
Is it illegal to play at another site other than the official BC online casino?
PlayNow is the only official, legal BC online casino licensed by the province and the product is improving, so British Columbia residents should be impressed with how far the provincial site has been developed since 2010. Although, when compared to the international brands that cater to Canada, there is a visible difference between the product and offers. This difference may be a reason why regulated international brands are still attracting Canadian players.
It's no surprise that many players are concerned with whether or not it's illegal to play at sites like Jackpot City or Sports Interaction. As you would suspect with most laws related to new-age technology on the internet, there is no specific Canadian or BC law that explicitly states that a Canadian placing a bet at an international online casino is illegal. There have also been no cases, to the knowledge of Grizzly Gambling, of any government applying older laws related to land-based gambling in the context of internet gambling. It's our opinion that it is more probable that the government focuses on taxing or prohibiting international online gaming operators rather than police Canadian individuals.
---
Disclaimer
All the information that is provided on this page is unofficial and should not be taken as legal advice. As industry advocates, we do our best to gather and provide the most up to date resources for informational purposes only. For more information on Canadian gaming laws, please visit our Canadian legal online gambling section.