If you are committed to a particular type of game such as roulette, video poker or blackjack, it is worth keep your eyes peeled for promotions that are valid for your preferred game. These offers can be specific to slots games, video poker, blackjack and more and very often will require a player to use coupon codes in order to redeem them. Here are the most popular:
Best Slots Bonus Codes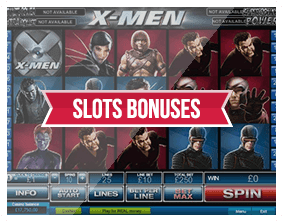 Slot machines are the undisputed champion in most Canadian online casinos, so it's not a surprise that most no deposit bonus codes can be used to play slots. In fact, all three of the lists above apply to slots: free casino chips, free spins and free play promos. If these reel spinners are your thing, a slots bonus on your first/next deposit could also interest you. These promotions typically feature higher percentages, such as 200%-350% on your deposit amount!
Blackjack No Deposit Promos
This classic table game is hugely popular, but due to its high odds of winning, many sites do not allow blackjack games to be played with a no deposit casino bonus. The one exception is the Free Play promotion where you can play any game during the promotional period. If you are willing to make a deposit, then there are special blackjack promo codes available to players in Canada. These are special offers that can be used to play blackjack games only with very specific are wagering requirements and terms and conditions that must be adhered to. If this is your game of choice, this is the offer you should be on the lookout for.
Video Poker Codes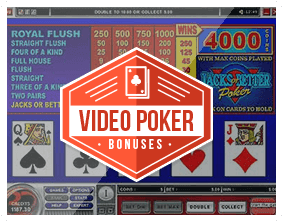 Similar to Blackjack, the only type of no deposit bonus that can be applied to Video Poker is the Free Play ND promotion. Also similar to Blackjack, many online casinos in Canada feature special video poker bonus codes has been specially designed for poker enthusiasts that make a cash deposit. They too have very specific wagering requirements and terms and conditions that you should always read before redeeming.
Roulette Deals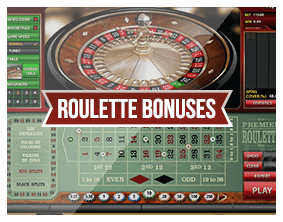 Roulette is the easiest game to abuse a free casino deal due to the nature of the game. A player can complete 'wager requirements' by betting Red/Black (together) until those requirements have been met and then cash-out the promotional money. However, the Free Play bonus is still applicable to Roulette. You'll be hard pressed to find many other roulette offers, but some Canadian sites allow a small percentage of wagers (1-5%) towards the wager requirements of a promotion. This means roulette is still allowed, but the terms make it very difficult to make money with the free credits.