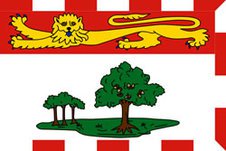 Limited online gaming is offered in Prince Edward Island through its partnership with the Atlantic Lottery Corporation which offers online lotteries, bingo and some interactive games. The ALC also offers limited sports betting through Pro Line Stadium and wagering on horse races through Red Shores. The ALC is currently seeking permission to offer online poker and casino games, but not decision has been reached to offer a PEI online casino and poker room to the province.
With the ALC omitting casin games and Red Shores as the only casino on Prince Edward Island, some residents have opted to engage in the fun and excitement that international online establishments offer. International regulated sites accept CAD wagers and offer complete support in English and French including Toll Free numbers and live chat.
Top 3 Online Casinos in PEI
Latest Updates: September 27, 2016: An amendment to the Criminal Code of Canada to legalize wagering on single sports events was recently voted down with Bill C-221. The motion was approved earlier this year, and would have allowed the government of PEI to conduct and manage a lottery scheme involving betting on a race, fight, or single sports event.
January 13, 2016: In PEI there is a lot of controversy over a $950,000 loan that was given back in 2011 to fund the province's controversial and secretive e-gaming scheme. The terms of repayment stated that the Mi'kmaq Confederacy was not obliged to pay any money back and only future gaming revenues would be used to pay the loan. The contract also stipulated that the Confederacy would be off the hook if e-gaming did not go ahead. The Government scrapped the e-gaming proposal in February 2012. It has now been confirmed by Premier Wade MacLauchlan in an end of year interview that P.E.I. taxpayers would be on the hook for this money.
Prince Edward Island Casino Laws Explained
With one of the lowest gambling rates in Canada, PEI decided against forming its own legalized and regulated online gambling industry in 2010 and this hasn't changed since. Prince Edward Island Lotteries Commission (PEILC) overseas non-casino gaming machines, while the two island casinos are controlled by the Atlantic Lottery Corporation. The PEILC does not directly operate lotteries or video lotteries, but they are a shareholder in the ALC and in the Interprovincial Lottery Corporation (ILC). Bars and lounges on the islands feature video lottery terminals and locals and tourist can try their luck at horse racing and lottery tickets as well as various charitable games. The Department of Environment, Labour & Justice is responsible for regulating lottery schemes including bingo, raffles, casino nights, 50/50 draws and more in the province.
Finding A Legal Online Casino
The lack of a provincially-licensed PEI online casino means that residents looking to gamble online must turn to internationally legally-licensed sites. There are plenty of reputable international casinos that are owned and operated by offshore companies that offer plenty of perks including attractive bonuses, huge jackpots and better payout odds. The banking options that are made available at these sites are often much better than what provincially run sites can offer too. The games selection is also another major benefit because many of these sites have licenses with numerous software developers, meaning they can offer a much larger selection of casino games. Another major benefit is that you get to compete against players from around the world which is a particular advantage for those who prefer skill games such as poker. The welcome bonuses that are offered for new players are well worth it too, and new players can get as much as $1,000 CAD in free casino cash. There are plenty of additional promotions and offers too that reward your game play. Live casinos are also available as are tournaments and mobile gaming.
The key to finding a reputable legal online casino is to take the time to read trusted reviews and do a little research. Here on our site, our team of experts carry out extensive research on every site we list. This includes playing the games, checking out the bonuses, looking at the casinos history and how they deal with complaints, as well as checking on the banking options, bonuses and jackpots and much more. After compiling all the information a rating and a review is compiled and we check back on a regular basis to ensure that our ratings are always up to date. What we have found to date, is that a provincially run Prince Edward Island online gambling site wouldn't be able to compete with the massive jackpots and bonuses that are offered by international sties. We take our work here very seriously and our team ensure that we provide you with the best information we can gather.
---
Disclaimer
All the information that is provided on this page is unofficial and should not be taken as legal advice. As industry advocates, we do our best to gather and provide the most up to date resources for informational purposes only. For more information on Canadian gaming laws, please visit our Canadian legal online gambling section.