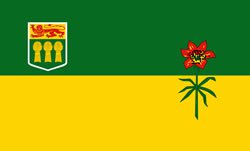 When it comes to online gambling in Saskatchewan, there remains many unanswered questions in this province. According to the provincial government, operating an online gambling site within the province's borders is illegal and they have not intentions of entering the online gaming business because the risks outweigh the benefits. However, in 2012, the first Saskatchewan online casino was launched on White Bear First Nation by exercising treaty rights as a First Nations. NorthernBearCasino.com closed it's doors in 2014, but not before setting an unchallenged precedent for First Nations operating legal online casinos.
With no provincial options remaining, many residents have opted for international sites that specialize in catering for players in Canada and their sites. Their sites are available in English and French; they offer bets in Canadian dollars; and they provide Toll free numbers for Canada.
Top 3 Online Casinos in Saskatchewan
Latest Updates: September 27 , 2016: Saskatchewan is the only province that does not offer online gaming or lottery options of any type. This could have changed with the introduction of Bill C-221, which would have made it lawful for the government of a province to conduct and manage a lottery scheme that would involve betting on a race, fight, athletic contest, or single sports event. Unfortunately, the bill was voted down.
January 09, 2016: Saskatchewan is the only province that it still choosing to stay away from online gambling and there are no discussions underway to change Saskatchewan's position on this.
Saskatchewan Casino Laws Explained
Gambling is regulated by the Saskatchewan Liquor and Gaming Authority (SLGA). In addition to owning and operating all video lottery terminals in the region, the SLGA also regulates horse racing, raffles, bingo and casinos. All the slots at the six Saskatchewan Indian Gaming Authority establishments are also owned by this regulatory body and they operate the casinos in Moose Jaw and Regina. However, the provincial government has not defined law pertaining to gaming on the internet despite it's public stance against the activity. As previously explained, clarification is required to determine if online gaming operations on First Nation reservations within the province are legal. Various First Nations of Saskatchewan believe that it is legal to operate online casinos on sovereign tribal land, but the provincial disagrees. Expect this topic to resurface in the future and it may require intervention from the Federal government. Until then, residents will likely look offshore to prominent international brands like Bet365 and Jackpot City for gaming entertainment over the internet.
Finding A Legal Online Casino For Saskatchewan
International casino sites that are regulated by international gaming authorities present a safe place for residents to access responsible online gambling, including world class fair gaming services, adherence of legal gambling age, and more. The benefits to playing at these casinos includes huge bonuses and promotions, a great selection of games, the use of top software providers, life changing progressive jackpots and so much more. These brands cater for an international audience and this means a lot more choice when it comes to banking methods and game selection. New players redeem no deposit bonuses to test the games and can get up to $1,000 upon making the first deposit with a real player account.
The best way to find a Saskatchewan online casino is to read reputable reviews. Our team works hard to contact brand managers to provide in-depth reviews are based on extensive research into each site. We look at the bonuses and promotions, software providers used, history of the casino and company that owns it, customer complaints and how they are dealt with, banking options, currencies allowed, languages, jackpots, games,graphics, game-play and so much more. We compile everything and test the sites ourselves before providing a rating. By doing this we can ensure that we really are providing you with a list of the best Saskatchewan online gambling sites and you save yourself a lot of time doing the research yourself.
---
Disclaimer
All the information that is provided on this page is unofficial and should not be taken as legal advice. As industry advocates, we do our best to gather and provide the most up to date resources for informational purposes only. For more information on Canadian gaming laws, please visit our Canadian legal online gambling section.