Fri. Apr. 01, 2016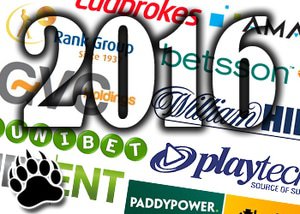 The online gambling industry has now entered its official 20th year of existence. In the past two decades, a number of top companies have emerged that have really dominated the landscape of this industry. This includes a mix of older companies who got their start in online gambling in the late 1990s as well as companies that have come up a bit later on the scene. Whether they're a part of the new breed like Canada's own Amaya Gaming Group, or if they're a part of the old guard, all of the largest top ten businesses in this industry have been through a lot of interesting developments over the years. The global online gambling market is forecast to grow at a CAGR of 8.7% (2014 - 2020) to $53bn according to H2 Gambling Capital and, in the latter part of 2015, we saw gambling firms trying to bulk up in response to higher tax bills and tighter regulations in Britain and continental Europe. As we prepared this list, we based the valuations in terms of the Market Cap which, in some cases, includes revenue from land-based operations. The list has changed since 2015 with some companies such as 888 Holdings losing their spot and new companies and mergers making a big impact.
Update
: Check out Grizzly Gambling's up-to-date list in our the third edition, the
2017 list of the biggest
online casino and gaming brands in the world.
#10 - Rank Group (Worth: $1.36 Billion) - New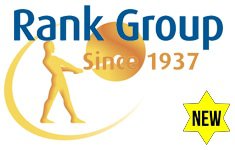 The Rank Group has been entertaining Britain since 1937. It is a British gambling and leisure company, with operations in the United Kingdom, Belgium, and Spain. Its brands include Grosvenor Casinos. The origins of this company was in motion pictures before moving on to today's gaming based entertainment brands. Over the course of its many years, Rank Group has entertained many millions of customers around the world. Casinos and bingo venues remain the bedrock of the Rank Group's business generating the majority of the group's revenue and profits. They are continuing to invest in their venues as well as creating new ones. They are striving to constantly evolve and enhance the experiences that they offer their customers.
This is the first time that Rank Group made the list of top online gambling companies after taking the spot from 888 Holdings who were number 10 on our list in 2015.
#9 - Ladbrokes* (Worth: $1.86 Billion) - New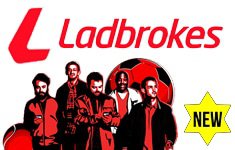 Ladbrokes is a leading brand in the UK, Ireland, and Belgium. Its Sportium joint venture is also a major player in Spain and it has a growing presence in Australia, as well as small businesses in the United States and China. Ladbrokes is a household name across the UK and one of the UK's biggest bookmakers. In 2013 the company established a product and marketing services partnership with Playtech that was designed to drive growth in the digital market. A new mobile service was launched on Playtech's Mobenga platform in December 2013 and by April 2014 the migration of their products was complete and in time to generate record revenue for World Cup Betting.
In 2015 Ladbrokes announced a proposed merger with Coral Group. This will allow them to create a market-leading business faster and could be a potential game changing opportunity. This combined business will allow them to be more effective at driving online growth, creating a more efficient, sustainable, and cash-generative retail estate, and help to extend their international presence in regulated territories.
Ladbrokes didn't feature in our 2015 list of top 10 biggest online gambling companies. This spot was held by Bwin.party.
#8 - Amaya Gaming Group (Worth: $1.90 Billion) - Down 5 Spots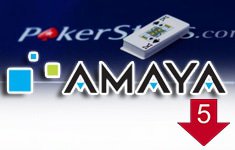 The Amaya Gaming Group is the largest Canadian online gambling company but this year sees it fall five places in our list. Last year Amaya Gaming Group came in at number 3 and was worth $3.62 billion. Unlike a lot of the companies on this list, they are an investment group which has purchased a number of major assets thought to be undervalued.
Still The Largest Canadian Online Gambling Company
Two major actions have really defined Amaya in its current state. The first was its 2012 purchase of CryptoLogic. CryptoLogic was once the largest online casino software provider in the world, but they ran into a lot of financial problems and lost their position because of poor leadership. CEO David Baazov targeted this company and purchased it to shore up their own online casino holdings. They were immediately in the green after restructuring, and they have remained profitable since.
What really made Amaya a big deal in 2015 was that they were the center of the online poker world after purchasing PokerStars and Full Tilt Poker in 2014. Several billion dollars had to be raised for the purchase, and it helped to make Canada the biggest country in the world for online poker.
2015 was a bad year and the company's stock has more than halved in value due to scrutiny of daily fantasy sports in the United States, delay in the launch of a sports-betting platform, and legal worries. The company could however receive a major revenue boost if US states such as California legalize online gambling over the next couple of years.
Amaya had warned in November its 2015 profit would be hurt by a strong US dollar and the delay in the launch of its sportsbook. This warning followed the company's decision to limit its DFS brand StarsDraft from operating real money games and tournaments in most US states. Federal and state authorities have been investigating whether DFS gaming is legal under gambling laws.
In December, a Kentucky court ordered that Amaya pay $870 million in penalties to cover alleged losses by the state's residents who played real-money poker on the PokerStars website between 2006 and 2001.
In February 2016 Amaya received a non-binding proposal from Baazov to take the company private. There are rumors and suggestions that Amaya Gaming will be licensed to operate Poker Stars and this will increase liquidity to the Canadian online poker market and the company's market value.
#7 - GVC Holdings PLC (Worth: $1.92 Billion) - New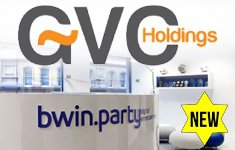 GVC Holdings PLC is new to the list for 2016. They completed their game-changing acquisition of Bwin.party, a company that was number 9 on the list for 2015, in a deal that was designed to propel them into the upper reaches of the online gambling industry in terms of size and profitability. They are now focusing on re-energising Bwin's sizable asset base to drive sustainable growth.
GVC Holdings PLC is a multinational sports betting and gaming group. They operate some of the leading branding in the gaming sector including Bwin, sports bet, partypoker, and Foxy Bingo. In addition, they also provide online gaming service on a business to business basis to a limited number of third party operators. They have licenses in 14 countries and offices around the world. They do $4.5 billion in sports wagers a year.
Bwin.party, number 9 on the 2015 list, accepted GVC's bid of $1.62 billion over 888's offer. Bwin.party was the result of a major 2011 merge between PartyGaming and Bwin Interactive. PartyGaming began life in 1997 and dominated the online poker world in the number one spot before the passing of the UIGEA in 2006 which forced them to pull out of the United States in order to stay on the London Stock Exchange. They still operate an online poker room and they have an overwhelming sports betting product in Continental Europe with Bwin.
Back in 2012, co-CEO Norbert Teufelberger was held by authorities in Belgium. While Teufelberger was there to make a speech at the European Betting and Gaming Association's Responsible Gaming Day, he was brought in for questioning for a couple of hours. The questioning was about Bwin.party's services being offered in Belgium. This caused a major outrage among executives from a dozen different online gambling companies who collaborated on a letter that was published to the public condemning Belgium's actions in light of EU law.
In 2014 Bwin.party was on the receiving end of a ton of criticism because of huge bonuses that were given to top executives while the company was going through a period of negative growth. About 30 percent of shareholders were against the bonuses after the market cap of the company had dropped by almost two-fifths during their time in power.
#6 - Betsson AB (Worth: $1.99 Billion) - Unchanged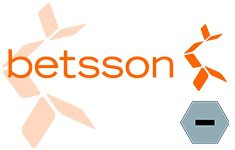 Betsson remain at number 6 for the second year running. Its market cap value has increased from $1.60 billion to $1.99 billion. It is the largest Swedish online gambling company who originally focused on B2B efforts before opening up in the B2C arena. This particular company was founded in 2000, but the company itself and the people backing it were working together since the 1960s. This means that they have a deceptively long history in the industry despite the Betsson name only being used since 2000.
The main thing that has given Betsson so much popularity is that they have aggressively sought out agreements to work with and purchase companies all over the globe. In 2011, for example, they not only bought out the Betsafe Group, but they also made a major deal with a government-owned company in China regarding gaming operations in the country which was one of the first of its kind. Their ability to seek out and make these deals is the number one thing that has earned them a spot on this top ten list as the biggest European online gambling site.
#5 - NetEnt (Worth: $2.00 Billion) - Up 3 Spots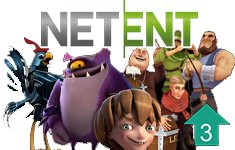 NetEnt has climbed three places from last year's number 8 increasing its market cap value from $1.24 billion to just over $2.00 billion.
If you look at the history of the European online gambling industry, there have been a handful of top dogs in the software sector who have mostly dominated everything without allowing any newcomers to really challenge their position. What makes Net Entertainment so interesting is that even though they were founded in 1996, they made a push relatively late in the game, challenged the top software developers in the industry and won a lot of major victories.
The way they were able to do this is by focusing on a weakness in what was presumed to be the strength of the top developers. The major companies in this sector were hard to compete with because they had hundreds of games under their belt, and it was very hard to challenge. Net Entertainment completely flipped this on its head by producing games that were overwhelmingly better in terms of quality. Everything from the graphics of the games to the themes used were made of a higher quality, and this caused a paradigm shift in the online casino section of the industry. They even showed that they didn't care about the total number of titles they had available by actively pulling titles once they believed they were past their shelf date, something no other major provider has regularly done to date.
#4 - Unibet Group (Worth: $2.50 Billion) - Up 3 Spots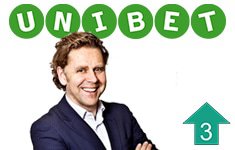 Unibet Group has climbed three places from last year's number 7 to take the number 4 spot for 2016. Its market cap value has increased from $1.58 billion to $2.50 billion.
Since 1997, Unibet has offered online gambling products in just about every sector of the industry that you can imagine. They're based out of Malta and have boasted in the ballpark of 10 million customers worldwide. Unibet's efforts have gained them several major awards, especially for sports betting, and this includes the eGaming Review Sports Betting Operator of the Year for 2006, 2008 and 2009. To show just how flexible they are with their operations, they also picked up the Live Casino Operator of the Year award in 2009.
In 2007, Unibet CEO Petter Nylander found himself in the middle of a major legal hassle in France. He was arrested and held for hours under allegations that the operations of Unibet were violating French law. The exact laws cited were from as early as the 1830s, and the whole ordeal was seen as being ridiculous overall. Still, Nylander was very outspoken about what he saw as a clear publicity stunt, and Unibet has been at odds with a number of French officials ever since.
#3 Playtech (Worth: $3.6 Billion) - Unchanged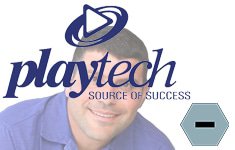 Playtech has climbed one spot moving into the number 3 position on our list for 2016. Its market cap value has increased from $3.32 billion to $3.60 billion.
Generally seen as the biggest online gambling software provider by volume, Playtech's main characteristic that sets them apart is that they're well-known for their online casino game selection even though they tend to focus on other areas like bingo, sports betting and poker. Teddi Sagi formed the company in 1999, and after hitting the London Stock Exchange in early 2006 at a value of about £550 million, the passage of the UIGEA in the United States gave it an almost immediate drop of about 40 percent later that same year. In spite of this, they have continued to dominate the industry ever since.
While Playtech is a powerful company with a good history of taking care of their players, they've also had their own controversies. Founder Teddy Sagi was convicted of insider trading (among other things) early in his career and spent nine months behind bars. Playtech's game Lakshmi Gold (a 25-payline video slot) has also come under fire for depicting Hindu deities. Many Hindu figures have come forward demanding that the game be removed, but it has not so far.
#2 William Hill (Worth $4.95 Billion) - Down 1 Spot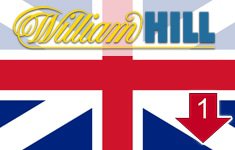 William Hill has lost its number one spot this year and has seen its market cap value decrease from $5.17 billion in 2015 to $4.88 billion for 2016.
One of the oldest companies on this list, they've been around since 1934, and the company is named after the founder William Hill who first started accepting bets thanks to a loophole he was able to exploit in the ban on gambling that existed in Britain at the time. What really sets this company apart is that they have been able to use decades of experience in the land-based gambling industry to define how they operate their online holdings. This experience edge has allowed them to dominate most of Europe in the realm of online betting.
Once The Top Online Gambling Site in the UK
Being on top was not without controversy for William Hill. A number of accounting irregularities were found in the late 1990s, and this caused them to be held under investigation by the Serious Fraud Office of Britain. This happened primarily during the sale of the company from Grand Metropolitan to Brent Walker, and it was mostly a matter of Grand Metropolitan lying about the profit levels to run up the price that Brent Walker was willing to pay. William Hill has also been accused of having members of parliament on the payroll, and they benefited a fair amount from new UK gambling tax structures that went into place in 2014 that forced out a lot of the smaller competition.
#1 Paddy Power Betfair PLC (Worth: $11.96 Billion) - New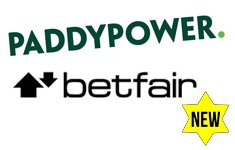 The number one spot for the biggest online gambling company in the world goes to Paddy Power Betfair PLC. The merger between these two massive companies, Betfair #5 on the 2015 list and Paddy Power #2 on the 2015 list, has led to a huge company that now dominates the world of online gambling. This merger was finalized in February 2016 and sees Betfair chief executive Breon Corcoran taking the helm at the new group and Paddy Power chief executive Andy McCue will become chief operating officer.
In the land of fixed-odds sports betting sites, Betfair (established in 2000) completely changed the game by putting in place a market where players could offer and accept each other's wagers instead of having to deal with fixed-odds packages only. This has led to them being the largest betting exchange on the Internet.
Betfair came under a ton of fire in 2008 when they introduced extra charges for winning players. In the middle of 2011, they raised these extra fees to a particularly high level which caused nothing less than total outrage among sports betting fans. Essentially, the claims were that this created a situation where it was impossible to be a major, long-term winner at their exchange. They also faced criticism in 2010 when Harry Findlay, a high-end horseracer, was found to be using Betfair to bet against horses that he owned.
Known as the largest gambling company in Ireland, Paddy Power made an exceptional name for themselves. Aside from providing excellent services, they've mostly done this through outrageous marketing campaigns that have gotten them into hot water more than once. The company itself was founded in 1988 when three bookmakers combined their shops under one name. They were then particularly aggressive about expanding to more betting shops in the late 1980s and early 1990s which gave them a foothold on the industry that they were able to parlay into a foothold on the online gambling world.
Paddy Power was frequently seen as the king of controversy. For example, when Barack Obama was elected as the President of the United States in late 2008, they offered a bet at 16:1 odds that he wouldn't finish his initial four-year term. Many people took this to believe they were offering a bet on Obama's assassination. They also offered odds on the first species to be made extinct as a result of the Deepwater Horizon oil spill in 2010 in the Gulf of Mexico. Did you hear about the most controversial ad campaign in the UK last year involving Oscar Pistorius? ...guess who??
Large Gambling Companies Don't Always Play Nice
A special mention should be given to a special record they hold in the United Kingdom as a result of their antics. In early 2014, a record-breaking 5,525 complaints were made to the ASA (Advertising Standards Authority) because of an advertisement that Paddy Power ran. The advert was offering a promotion for its odds on the Oscar Pistorius trial verdict that read, "Money back if he walks." Every single complaint to the ASA over the advert was marked as being upheld.
Now that these two companies have merged to form the world's biggest online gambling company, are we set to see great things?
What Sets The Biggest Online Gambling Companies Apart?
If you look through these biggest ten companies, you'll notice that they all have something major that sets them apart. Whether it's the overwhelming experience of William Hill, the big picture thinking of the Amaya Gaming Group or Net Entertainment's ambition to challenge the top names of the industry, none of them are 'run of the mill' businesses. This just goes to show that to be on top and maintain that position for years to come, they're going to have to continue to innovate and give their customers more of what they want.
Other Notable Mentions
*If Ladbrokes - (Gala) Coral merger is not derailed by William Hill and completed by June 2016, the combined market cap of these two companies will be $3.21 billion and will move this company into 4th position which will open the door for 888 Holdings (Worth: $0.88 Billion) to regain its #10 position.
Other notable mentions and companies that we will be keeping a close eye on during 2016 include: