Wed. Aug 01, 2018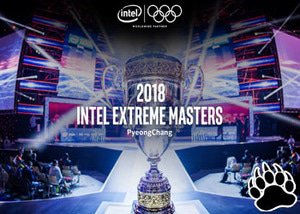 The concept of playing video games at a competitive level has existed for decades, but eSports only recently transformed into a spectator sport.
With video games like League of Legends and Starcraft 2 gaining immense popularity, a community of dedicated fans, commentators, and players alike are growing bigger and bigger and has even witnessed the birth of live streaming sites such as Twitch and YouTube Gaming.
Today, the eSports phenomenon can be defined as an organised multiplayer gaming event mostly played on a competitive level between professional players. There is often a series of competitions and tournaments which leads to championships on both a regional and global level.
The eSports market continues to experience rapid growth. For instance, in 2016 the eSports market generated worldwide revenues which amounted to $492.7 million. It's estimated that by 2020, the eSports market will generate more than $1.48 million in revenue, indicating an annual growth rate of 32%. The revenue made within the eSports market can be contributed to tournaments, prize pools, and betting on sports online, but overwhelmingly from advertising and sponsorships, which managed to bring in close to $661 million in 2016 alone.
Upcoming eSports Events
The eSports phenomenon will continue to experience rapid growth in 2018 as it goes from strength to strength with a host of upcoming events, including The International 2018, the FIFA eWorld Cup, the Dreamhack Masters Stockholm, and the Dreamhack Montreal. Below you will find information on each of these upcoming events, including where you can place bets before the events get underway:
The International 2018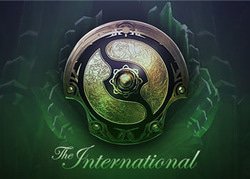 TI8, or The International 2018, will be the 8th iteration of this prestigious event which is an annual tournament hosted by the Valve Corporation for the Dota 2 eSports championship. The International 2018 will be held from 20 August to 25 August 2018. After a year-long series of competitions and tournaments, with teams receiving qualifying points in the form of Dota Pro Circuit, the top 8 ranking teams have been invited to participate in The International 2018. In addition, the championship will see 10 additional teams at this year's event after qualifiers were held in June earlier this year. The main event will take place in August at the Rogers Arena situated in Vancouver. As with every International event, the Dota 2 community as crowdfunded the prize pool through its battle pass feature, accumulating a total of $21 million.
With The International 2018 being such a prestigious event around the world, sportsbetting sites have already included several betting markets within their eSports section. Grizzly Gambling highly recommends that you place your bet at Pinnacle Sports during The International 2018 championship. Bettors can choose to wager on the outright winner of the event, the winning region, who will reach the final, and more. The top 5 teams considered to win the championship include Virtus Pro and Team Liquid tied for first place at +356, followed by PSG.LGD (+324), Team Secret (+927), and Vici Gaming (+968).
FIFA eWorld Cup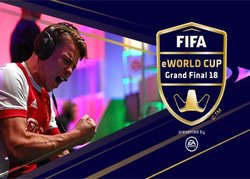 Previously known as the FIFA Interactive World Cup, the FIFA eWorld Cup is an eSports tournament which is hosted by FIFA as well as their world-renowned partner, EA Sports. This virtual football tournament based on the World Cup attracts millions of fans from across the globe to battle it out for the title of best FIFA player. In addition, the FIFA eWorld Cup is recognised as the biggest online eSports game according to the Guinness World Records. The reigning champion of the 2017 FIFA eWorld Cup is Spencer Ealing who managed to take home a staggering $200,000 in prize money. This year, the FIFA eWorld Cup will take place in London from 2 August to 4 August 2018.
As the biggest eSports game in the world, it should come as no surprise that the FIFA eWorld Cup is available at all leading online sportsbetting sites within the online betting industry. Players can find betting odds for the FIFA eWorld Cup at Betsafe, which provides a plethora of interesting betting markets that makes the tournament even more exciting. To further increase your chances of winning, Betsafe also offers a wide range of generous promotions and bonuses, allowing you to boost your bankroll considerably before the FIFA eWorld Cup gets underway.
Dreamhack Masters Stockholm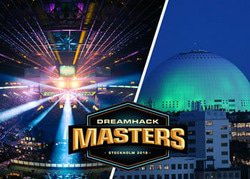 Dreamhack is the world's biggest digital festival hosting a series of competitions and tournaments across the globe which attracts more than 300,000 eSports enthusiasts every year. The Dreamhack Masters is the company's first flagship tournament that will be held in Stockholm and will feature an increase in matches, with best-of-three, along with 16 teams that will battle it out for a prize pool of $250,000. The Dreamhack Masters Stockholm event of 2018 also forms part of the Intel Grand Slam first season and will take place from 29 August to 2 September 2018.
Those that are interested in placing a bet during the Dreamhack Masters Stockholm 2018 will be treated to a plethora of leading sportsbetting sites with an assortment of betting markets to choose from. After extensive research to find the most competitive odds during this popular event, Grizzly Gambling highly recommends that you join Sports Interaction and bet on Dreamhack Masters Stockholm. Not only will you find the best odds in the industry, but you will also receive top-notch customer support, unmatched betting markets, and plenty of additional promotions and bonuses to keep you entertained throughout the event.
Dreamhack Montreal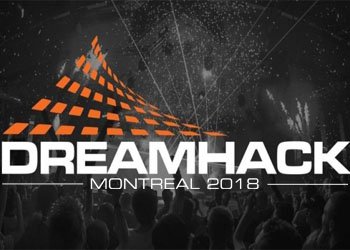 As previously mentioned, Dreamhack is considered the largest festival in the world with a series of tournaments and competitions taking place during this prestigious event. The Dreamhack Montreal 2018 will see tournaments for Starcraft 2, the Dreamhack Grand Prix, Brawlhalla, Street Fighter V, BYOC tournaments, Shadowverse, Super Smash Bros for both Melee and Wii, and more. Dreamhack Montreal 2018 will see 8 teams fight it out for a prize pool of $100,000 and the event takes place from 7 September to 9 September 2018.
If you are unable to buy a 3-day or 1-day ticket to attend this magnificent digital festival, or you simply located on the other side of the world, you don't have to fear as you can bet on the Dreamhack Montreal games at Betway. This incredible sportsbook will provide a wide range of betting markets on every single event featured at the festival and will also produce some of the most competitive odds in the industry, ensuring a profitable experience if you've done your necessary research of course.
How eSports Betting is a Great Way to Make Money
It should come as no surprise that most Grizzly Gambling visitors place a bet during eSports events to explore their favourite video games in a whole new way. However, there are bettors around the world that take the time to do the necessary research before placing a bet and those bettors are in it to win big.
Although it takes effort, research, and time, if you are able to understand the market you are wagering on, eSports betting in general, and have a decent understanding of odds, there's a good chance that you'll increase your chances of winning and walk away with a huge profit. While most of us simply don't have the time to spend such dedication to our bets, there are several simplistic rules you can follow to become a successful eSports bettor.
First and foremost, you will need to learn and understand value when it comes to eSports betting and always remember that value odds don't necessarily mean large odds. Great value in eSports betting is contributed by the size of the odds, in relation to the chances of winning your wager. Just because a professional eSports team is considered favourites doesn't mean that you'll be guaranteed a win when you back them. Secondly, you will need to do loads of research before placing a bet. You will need to follow each event, evaluate the teams, and stay up-to-date with roster changes and team changes that will ultimately affect the team's performance. Lastly, you will need to pay attention to the odds and only bet at the best sportsbooks with the best odds for each event.