Thurs. May 03, 2018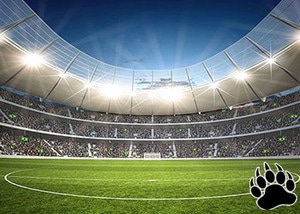 The 2018 Soccer World Cup is approaching fast, and you want to place a bet on this historical event? Then you better get to know the different teams, explore the 2018 betting odds, and decide where to place your bet during the tournament.
We understand that it is difficult to become an expert in sports betting overnight. But after reading this article on the best odds, you'll know the basics of betting on the World Cup and use our prediction to win some money, too.
Which European countries have the best chances of winning the World Cup?
On the European continent, there are 14 nations participating in this 2018 World Cup. Among them, the host country Russia, as well as the favourite of the football competition (Germany) and the two main outsiders: Spain and France. Thus, if you think that a European nation will lift the trophy, you can place a bet at Bodog Sportsbook, which currently has Germany at +450 and Spain at +650. Here are some other interesting odds on the European countries winners of the football tournament:
9/2 for Germany at bet365
11/2 for France at William Hill
6/1 for Spain on William Hill
11/1 for Belgium at bet365
16/1 for England at BetVictor
8/15 for Portugal at Titanbet
10/11 for Russia at Titanbet
33/1 for Croatia at bet365
66/1 for Poland at BetVictor
100/1 for Denmark at William Hill
150/1 for Sweden at bet365
15/2 for Switzerland at Titanbet
19/20 for Serbia at Titanbet
250/1 for Iceland at William Hill
Which South American country will you bet on in 2018?
Behind the European countries are the nations of South America, with Argentina and Brazil always considered strong contenders. Five teams from the continent will be travelling to Russian and do everything to demonstrate the same vivacity as in recent tournaments, which were mostly favourable to the European teams. Here are the other odds of the winners of the football competition:
4/1 for Brazil at bet365
1/3 for Argentina at Titanbet
33/1 for Uruguay at BetVictor
33/1 for Colombia at William Hill
200/1 for Peru at bet365
Which of the African nations could go all the way in 2018?
The African countries will present themselves in number during this 2018 tournaments. Despite the absence of familiar opponents such as Cameroon, Ghana and the Ivory Coast, other countries such as Senegal and Egypt are present and will no doubt give their best. Here are the odds for each country:
200/1 for Senegal at bet365
7/2 for Nigeria at William Hill
15/1 for Egypt at BetVictor
500/1 for Morocco at bet365
750/1 for Tunisia at William Hill
Which country from North America will stand out in 2018?
Never truly successful, just like the African continent, the football nations of the North American continent will have much to do to fare well in Russia. The absence of the United States and Honduras is noted. According to the forecasts, Mexico is indeed the best chance of the continent. Here are the ratings for each country:
100/1 for Mexico at bet365
300/1 for Costa Rica at William Hill
22/1 for Panama at Titanbet
Which Asian countries have the best chances of winning in 2018?
Let's end with Asia-Oceania, where five countries managed to qualify. The highlight of this continent was undoubtedly the 2002 tournament with the qualification of South Korea for the semi-finals. Here are the odds for each country:
17/4 for Japan at Titanbet
500/1 for Iran at BetVictor
750/1 for South Korea at bet365
300/1 for Australia at bet365
12/1 for Saudi Arabia at BetVictor
World Cup 2018 Predictions: Which countries to bet on in the Groups?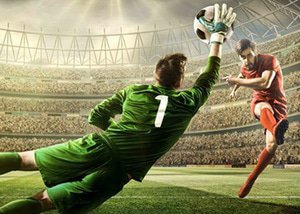 Following a tough qualifying campaign, the world's best football teams managed to qualify for the prestigious competition that is the World Cup. Which teams have what it takes to go all the way? Which country will shine in their group? Below are the odds and predictions that you'll need to choose a sportsbook in Canada and place your bet.
Group A - Uruguay, Russia, Egypt, Saudi Arabia
In Group A, we immediately notice that the host country is present. They were hardly anything to talk about during the last international football competition (Euro 2016), the Russians will be eager to appear in front of their supporters. Encouraged by their audience, but also having a clear advantage over the lawns they know and the time they are used to, players of the host nation will surely be a difficult opponent to play. More awaited than Russia, Uruguay strikers Edinson Cavani and Luis Suarez will be the favourite of this group. If we have to clear an underdog, it is indeed the Egypt of the Liverpool striker Mohamed Salah who pulls out of the game.
Equipped with a collective with a player fighting from the first to the last moment, but also, and especially talented players, we think that Uruguay will finish first of this pool in front of Egypt, which has shown beautiful things in recent times. For its part, Russia will have the advantage of playing at home. However, this can also be a disadvantage since it adds a lot of pressure and waiting. Russia will undoubtedly fight to the end of any African country to win the second place. So, if you are looking for a reliable team in this group, then bet on the first place to go to the Uruguayans.
Here are the odds for the next bet "Finish top of Group A":
2.00 for Uruguay
2.10 for Russia
5.50 for Egypt
25.00 for Saudi Arabia
Here are the odds for the next bet "Qualifies for the knockout stages":
1.25 for Uruguay
1.28 for Russia
2.30 for Egypt
9.00 for Saudi Arabia
Bet on Group B - Spain, Portugal, Iran, Morocco
p>If we must choose a group of death in this World Cup, then group B is certainly the one we will name first. Spain, world champion in 2010, and main outsider behind the two favourites that are Germany and Brazil is the biggest fish of this group. In addition to the Spanish, Portugal are the current Euro champs and will also be a heavyweight of the World Cup. They will have to put in great performances in order to qualify for the next round.
The odds of this group B are uninteresting. On paper, Spain's Madrid defender Sergio Ramos and Portugal's star CR7 are among the favourite players, while Morocco and Iran have few superstars to highlight. So, which country should you bet on? Our first choice is Spain!
Here are the odds for the next bet "Finish top of Group B":
1.52 for Spain
2.60 for Portugal
15.00 for Morocco
22.00 for Iran
Here are the odds for the next bet "Qualifies for the knockout stages":
1.05 for Spain
1.14 for Portugal
6.00 for Morocco
7.00 for Iran
Group C World Cup - France, Denmark, Australia, Peru
Pool C comprises of a team from each continent, except Africa: Denmark, Peru and Australia. Finalist of the last Euro and home to incredible talents such as Antoine Griezmann, Paul Pogba, and the prodigious Kylian Mbappé, France will be one of the teams to watch during this competition. Just behind favourites France are Denmark, where midfielder Christian Eriksen, who plays at Tottenham, will not be easy to play against.
When looking at odds and forecasts, it is pretty obvious that most bettors will go with France for the number one position. More interesting, however, will be a bet on the country that will finish in second place. Will it be Denmark or Peru? Some believe that the former are hands down second place favourites.
Here are the odds for the next bet "Finish top of Group C":
1.22 for France
4.75 for Denmark
9.00 for Peru
18.00 for Australia
Here are the odds for the next bet "Qualifies for the Round of 16":
1.04 for France
1.57 for Denmark
3.25 for Peru
4.25 for Australia
Group D - Argentina, Croatia, Iceland, Nigeria
Group D has Argentina as favourites. However, Lionel Messi's men will have to have a flawless finish first in the group. Also, teams such as Iceland and Croatia will not roll over easily. Second place position will most likely be played against these two nations, with Croatia's Luka Modric, who currently plays for Real Madrid set to play a major role. Nigeria, one of the most beautiful teams on the African continent, will need to put their best foot forward if they wish to make it to the next round.
One can legitimately put a bet on Argentina to finish in front. The other qualifying place will certainly be much more difficult to call. Indeed, the three teams behind are all capable of undoing the biggest teams in the world. So, if you want to bet on safety, go with Argentina. On the other hand, if you want to take a little more risk, we advise that you bet on the Icelanders. Indeed, their team spirit and their ability to adapt to cold environments will allow them to create something from nothing.
Here are the odds for the next bet "Finish top of Group D":
1.50 for Argentina
2.90 for Croatia
11.00 for Iceland
11.00 for Nigeria
Here are the odds for the next bet "Qualifies for the Round of 16":
1.14 for Argentina
1.46 for Croatia
3.45 for Iceland
3.45 for Nigeria
Group E - Brazil, Switzerland, Costa Rica, Serbia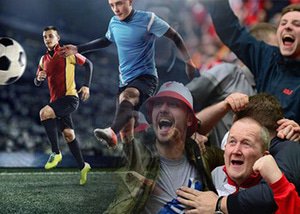 In Pool E of the 2018 World Cup, it is undoubtedly Brazil and their star Neymar who will finish on top. Brazil is renowned for their spectacular flair and will, at any rate, be favourites at the tournament. On their heels will be Xherdan Shaqiri and his Swiss teammates, followed by Mancunian Nemanja Matic and the Serbian national team. Costa Rica meanwhile will not be considered a danger and may come out short due to their lack of experience in big tournaments.
In this group, the most interesting bet that can be placed would be on whether the Swiss make it to the playoffs. With talented players like Lichtsteiner, Xhaka and Shaqiri, they could easily finish ahead of Serbia and Costa Rica. It will be important for them to have a good goal average because the latter will count greatly in this group. Indeed, in the event of a tie, the nation with the best overall goal difference will qualify.
Here are the odds for the following bet "Finish top of Group E":
1.22 for Brazil
5.50 for Switzerland
7.50 for Serbia
15.00 for Costa Rica
Here are the odds for the next bet "Qualifies for the Round of 16":
1.02 for Brazil
2.10 for Switzerland
2.15 for Serbia
4.50 for Costa Rica
Group F World Cup - Germany, Sweden, Mexico, South Korea
Group F is that of defending winners Germany. They're expected to reach the Final, and the troupe of Joachim Löw will certainly be difficult to beat if that is indeed possible. Just as difficult is choosing which team will finish second. Mexico with players such as Javier Hernandez have what it takes to put up a spectacular display, while Sweden could also put in a confident victory.
Here are the odds for the next bet "Finish top of Group F":
1.33 for Germany
5.00 for Mexico
5.50 for Sweden
14.00 for South Korea
Here are the odds for the next bet "Qualifies for the Round of 16":
1.04 for Germany
2.15 for Mexico
2.25 for Sweden
3.50 for South Korea
Group G - Belgium, England, Tunisia, Panama
In Group G, Belgium and England are the legitimate favourites of this first round pool. With players such as Eden Hazard, Kevin De Bruyne and Thibaut Courtois on one side and Harry Kane, Dele Alli and Gary Cahill on the other, England and Belgium will be hard to beat for the two lower nations of Panama and the United States. As for Tunisia, players like Sliti, Srarfi and Khazri will be watching. But the mark seems high for the African team. Panama was sensational during the qualifiers, but we doubt that a ticket to the next round is hardly possible. The same goes for Khazri and the men of Tunisia.
To bet on any qualification in this group would prove to be hazardous. Indeed, it is inevitable that England and Belgium will logically take the first two places in this group. By way of comparison, the Red Devils have a slight lead. Sports Interaction will offer competitive odds during the tournament, so visit their website to place your bets for Group G.
Here are the odds for the next bet "Finish top of Group G":
1.70 for Belgium
2.10 for England
14.00 for Tunisia
30.00 for Panama
Here are the odds for the next bet "Qualifies for the Round of 16":
1.10 for Belgium
1.12 for England
4.25 for Tunisia
9.50 for Panama
Group H - Poland, Colombia, Senegal, Japan
The last group of this 2018 World Cup in Russia is Group H. With groups D and F, it is one of the hottest in the tournament. To predict a result in this group is sure going to be difficult. Poland, Colombia, and Senegal will each have a powerful and talented team. For Japan, led by Vahid Halilhodzic, making it to the next round could be a real possibility. Senegal, also known as the Lions of Teranga, were impressive over the past few months and will be looking for a repeat of 2002 when they reached the 1/4 final. With players like Moussa Sow, Sadio Mané and Idrissa Gueye, the African nation has a real chance to succeed.
Here are the odds for the next bet "Finish top of Group H":
2.20 for Colombia
2.45 for Poland
4.75 for Senegal
7.50 for Japan
Here are the odds for the next bet "Qualifies for the Round of 16":
1.33 for Colombia
1.60 for Poland
2.35 for Senegal
2.95 for Japan
World Cup 2018 Predictions: the best betting sites
The 2018 FIFA World Cup is a golden opportunity to place bets and win big! Do not miss this opportunity since the competition takes place every four years. However, with a plethora of offers from top bookmakers, it is difficult to know where to put his bets and on which sites. To help you get started, we've compiled a list of accredited sports betting sites for Canadian bettors:
The best bookmaker for Canadians is Pinnacle . With an eye-catching design, this operator offers an exceptional welcome bonus and bettors will quickly feel right at home.
Like Pinnacle, William Hill Sportsbook is one of the best bookmakers to bet on the 2018 World Cup. The online betting site is no stranger to accepting bets on soccer games and will offer competitive odds during the tournament.
Bet365 also accepts bets for the 2018 World Cup. A real must in the world of online betting. The main point of the site is its live interface. The live betting section of bet365 is one of the best in the market, if not the most powerful. Also, the bookmaker also incorporates custom bets and excellent odds.
Advice to bettors: The sportsbooks mentioned above all offer welcome bonuses to first-time customers. These bonuses can be used on selected sports, including soccer, and may be subject to wagering requirements. Please visit the terms and conditions page for more information.