Wed. May 21, 2014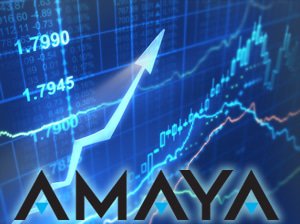 There are a lot of investors who have reservations about the morality of gambling but it is now time to put away these reservations because this industry is here to stay and growing at a rapid rate. It is seen everywhere too especially on computers. There has been a lot of online gambling companies showing up in Canada lately which has resulted in this country ending up in second place in terms of industry market cap just behind the United Kingdom, where several TSX listed names do a lot of their business. H2 Gambling Capital has forecasted that the global online casino and bingo market will grow to approximately US$13.5 billion by 2018, which will represent an annual growth rate of more than 10% from 2014. For investors, this represents a massive opportunity and we've highlighted are some of the top stocks for Canada in the online gambling industry.
Amaya Gaming (TSX:AYA)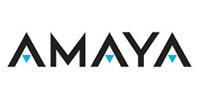 An international gaming provider based in Quebec, Amaya Gaming, banks on the future of the regulated US online gambling market to increase its TSX stock price (TSX:AYA). While statistics and earning figures of late, may not show Amaya's stock price performing great, Canadian investors who are looking for more long-term value may just find it with Amaya in the U.S. Gaming market.
Amaya are engaged in the design, development, manufacturing, distribution and sale of technology based gaming solutions for the regulated gaming industry worldwide. By petitioning through governments and regulatory agencies for contracts and licensing, they have become involved in all gambling establishments on and offline. Using acquisitions, they have grown immensely and part of their strategy was in buying well-established software developers such as Calgary's Chartwell Technologies (later migrated to the UK), Toronto's Cryptologic (later migrated to the UK), the Swedish Ongame poker network and Wagerlogic (which Amaya flipped to GoldStar in 2013).
Amaya has assets in the land-based market with its lottery machine subsidiary, Diamond Game Enterprise, and its US slot machine manufacturer, Cadillac Jack, through which it strikes strategic deals with B&M casinos. This couldn't be more evident than the 2014 deal it struck with Caesars Entertainment to supply content to CaesarsCasino.com - a legal USA online casino in New Jersey. Amaya also has another six deals with companies that have received licenses to operate in New Jersey which has led the Canadian online gambling stock price on the TSX Venture Exchange to double and create a lot of buzz.
NYX Gaming Group (CVE:NYX)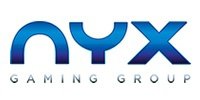 NYX Gaming Group Ltd, CVE:NYX, is another small software developer for online gaming and is a great choice for investors looking to get into the gaming space. They are based in Las Vegas but trading on the TSX Venture Exchange. What investors need to know is that NYX Gaming is a digital gaming and software developer that specializes in developing, manufacturing and distributing gaming content for online and land based casinos. They have been involved with consolidating this extremely fragmented industry and they recently announced the acquisition of Amaya Gaming's online assets, Cryptologic and Chartwell. Their business produces high recurring revenues and high conversion to Free Cash Flow (FCF). The Management and the board of this company are large shareholders owning more than 40% of the company.
Intertain Group Ltd (TSE:IT)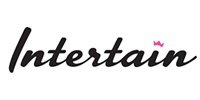 Intertain Group Ltd., TSE:IT, started as a spinoff from Amaya and has since then been targeting the online bingo market. Through their operating subsidiaries they offer casino, bingo, and poker games to their customers. The company is based in Toronto and has a market cap of $1.3 billion. They are not a small player in the Canadian gaming stock markets and they gained 155 per cent for their share price in the past year alone. For investors, Intertain Group Ltd. is a safe way to enjoy the online gambling space and they are also attractive when looked at from a demographic point of view. Online bingo doesn't have the same reputation or reported problems as games such as poker and it is also more attractive to regulators and governments.
Contagious Gaming (CVE:CNS)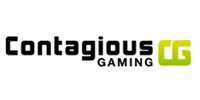 Contagious Gaming, CVE:CNS, was recently in the news because of their proposed deal to acquire their UK rival Sportech. This deal if accepted will see them create a global leader in regulated pari-mutuel wagering. A combination of these two companies will also see Sportech gain a secondary listing on the Toronto Stock Exchange and for Contagious Gaming this would allow them to become the largest pure play sports focused gaming company on the Toronto Stock Exchange. Contagious Gaming shares are trading at just $0.46 with a market capitalization of about $34 million. They provide software solutions for regulated gaming and lottery markets around the world.
TransGaming Inc (CVE:TNG)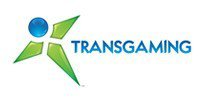 TransGaming Inc. CVE:TNG is a leading developer of innovative enablement products for the $60 billion video games industry. Their continued success is down to Cider, a product that enables PC games on Macs; Cedega, a product that enables PC games on Linux; GameTree' SwiftShader, a proprietary ultra-high-speed software 3D rendering product; TransGaming's Development Studio where they create original video game content. Their offices are located in Toronto where they are home to some of the brightest engineering and game producers in the world. Some of their customers including EA, Ubisoft, Activision, NCSoft, and more. They also have strong partnerships with Apple, Intel, AMD, and Nvidia. TransGaming Inc may not be considered part of the "online gambling" industry, but with the advent of eSports betting, they could find themselves an integral part in the not so distant future.
Other Land-Based Canadian Casino Stocks
There are a few other land-based Canadian casino stocks for investors to be aware of too and these include; Great Canadian Gaming Corporation which is Canada's leading entertainment provider with 17 facilities including 10 casinos, hotels, and show theatres; Poydras Gaming who provide finance for gaming machines and related capital expenditures for existing casinos, new developments and gaming machine suppliers in the USA; and Evergreen Gaming who own four casinos in the Washington area.
Online lotteries and gaming have become a huge business globally, and with the success of domestic companies such as Amaya Inc., investors have been on the lookout for the next big thing. This page is constantly updated to bring the latest Canadian online gambling stock news including information on the "next big thing" in this niche market.