Thurs. Dec. 22, 2016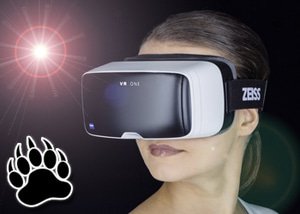 Virtual Reality (VR) has been around for a while but seems to have really taken off in 2016 with more and more industries incorporating it into their daily lives. VR is a computer-created world that users can enter and become a part of using a VR headset. In a recent interview with GrizzlyGambling, Sam Forrest of KamaGames described it saying, "VR technology allows you to immerse yourself in a computer-generated world or environment via the use of goggles and controllers that allow you to look around and interact with the world itself and any objects within".
The first VR helmet was sold by Sega over 20 years ago, and today there are four big names to watch. These are Sony, HTC, OSVR, and Oculus Rift. There are many fields using the technology and the most exciting development has to be the introduction of virtual reality in online casinos.
VR in the Casino Industry
Virtual Reality is growing at an exceptional rate. Revenues from VR hardware and software products came in at $90 million USD in 2014 and it's estimated that this figure will rise to $5.2 billion USD in 2018. The number of users is also expected to reach approximately 171 million by 2018. So what would VR in online casinos be like? Well, imagine walking through a casino, but in reality walking around your living room.
Virtual Reality is growing at an exceptional rate.
New research data from Juniper Research found that gross wagers from virtual reality gambling will grow to approximately $520 million by 2021. This is an increase of 800% compared to this year's figures of $58.5 million. Juniper's research on mobile and online gambling found that VR gambling over the next five years will be focused on the casino space and will offer real world VR locations. That means you can visit a Las Vegas casino without ever leaving your home.
First VR Casino Pioneers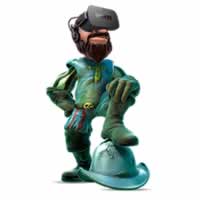 Microgaming VR Games: Microgaming showcased their VR Roulette prototype in their CRYO Lab at ICE Totally Gaming 2016. They have also designed other VR apps and augmented reality betting apps to work with Google Glass. VR Roulette works with the Oculus Rift D Kit 2 and the Leap Motion 3D Controller and you can find out all about this in the piece we wrote earlier this year on Microgaming bringing virtual reality to online gambling. Microgaming's VR display was one of the main highlights of this year's ICE 2016. This 3D exhibit showcased the company's widespread R&D drive for their preparation of the Virtual Reality technology of the industry. The new product was designed in Cryolab and was done exclusively for ICE 2016.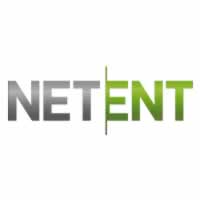 NetEnt VR Games: NetEnt has been exploring VR technology and focusing on 3D sound because they believe that sound enhances a player's gaming experience. They are implementing 3D sound technology into their VR slots and casino games. At ICE 2016, NetEnt demonstrated their VR slots game Jack's 3D World. They later added a video of Jacks World in VR on their YouTube channel so anyone with Google Cardboard can enjoy it.
Industries Most Suited to VR
There are a wide number of industries that come to mind when thinking about virtual reality outside of online casinos. These include gaming, education, and film. In fact, there are at least 10 other industries that already use VR. We have listed these below:
Education: In 2015, Google announced Expedition, a virtual reality platform built for classrooms. Students can also use Cardboard to take guided tours of famous cities and more. Western University in Pomona opened a VR learning center for medical students.
Healthcare: VR has been used in healthcare for years. Snow World helps burn victims deal with pain and rehab by distracting them with immersive environments. Virtual Reality is also being used for exposure therapy for patients dealing with phobias. Google Cardboard has also been used to plan surgery on a baby born with half a heart and one lung.
Air and Space: The Air Force have been using VR for years to solve problems pilots might have. NASA has also been using VR since 1992 to train astronauts.
Marketing Industry: Major films like Star Wars, Insurgent, The Avengers: Age of Ultron, and more have released virtual reality experiences to generate excitement about the brands. The New York Times has used Google Cardboard to create brand awareness or sell ads.
Journalism: The New York Times and the Outside Magazine have both used 360 degree video to tell stories.
Travel: Visiting anywhere in virtual reality helps potential travellers make decisions. Companies like Marriott are also using VR and they can let their users see different rooms and views from all their locations.
Real Estate: House hunters can take VR tours of properties to help them decide if they'd like to buy.
Skilled Trades: Factory floors, construction, oil, and gas, are using Smart Glasses in their fields where users can repair equipment with a full guide on how to do it on view.
Automotive: Ford uses VR to design cars before they make the prototype. Their designers use the Oculus Rift. Lexus created a driving simulator in 2014.
Retail: Marxent Labs created an app that lets users design a kitchen or bathroom in partnership with Lowe's.
Investments That Have Been Made Towards Virtual Reality Technology
Over the past 12 months alone, $2.3 billion has been invested in AR and VR , according to investment banking firm Digi-Capital. This is a massive amount, and $500 million of this was invested in the last quarter. This is a very clear sign that the financial world sees AR and VR as potential boom markets. There has been significant backing from financial institutions for the development of hardware.
Negatives of Virtual Reality
While virtual reality is an amazing technology with so many promises, there are some negatives that we need to share.
Cost - those who can't afford the technology will be left out.
Addiction - there are many people who have become addicted to living in virtual worlds.
Communication - lack of real social interaction.
The technology is still developing and there is much to be worked out.
VR headsets can cause motion sickness in some people.
There are no laws regulating the creation of virtual reality online worlds and users can say and do things in these worlds that aren't legal.
Difference Between VR and Augmented Reality (AR)
VR and AR are two words that you will see a lot of nowadays and in the future, but you may be wondering what their differences are.
Virtual Reality (VR) is a computer-generated simulation that immerses the users through the use of a headset. Users feel like they are experiencing the simulated reality first hand through the use of their vision and hearing.
Augmented Reality (AR) layers computer-generated enhancements onto an existing reality to make it more meaningful for users to interact with it. AR is developed into apps and used on mobile devices. A headset is not required to use AR.
Some examples of Augmented Reality Apps include:
Pokemon Go
Star Trek Transporter
Google Tilt Brush
Google Cardboard
Disney Augmented Reality Coloring Book
Ink Hunter
WallaMe
Star Chart
We asked Sam Forrest of KamaGames what he saw for the future of VR and AR and he said, "I think we are going to see AR become a lot more established quicker than VR simply because the entry to market is that much lower and easier (cost, no need for headsets, etc.) and let's face it, Pokemon Go really hasn't done AR technology any harm by introducing it to the masses with a pretty impressive 500+ million downloads of the game since launch!"
VR In The Home
We will see an increase in the amount of VR being used in people's homes.
Will we see simulators and headsets in our everyday home environment in the near future? That's a tricky question and it really is impossible to predict the future of VR. In order to see virtual reality really take off, the price of the hardware may need to come down in price. For now, gadget and technology enthusiasts, and those with the money to spend will lead the way with VR in the home. As the price of headsets decreases, we will see an increase in the amount of VR being used in people's homes. This may take a couple of years and we could see online games of the future taking place in virtual reality. We could even see this technology being used to allow users visit friends and family who live far away without having to leave their living room.
The Future of VR
The future of VR is one that is difficult to predict. The user uptake is hindered by the high cost of headsets at the moment but this could all change. It is expected that virtual reality in online casinos will grow and may very well account for 40% of the total gross gambling wagers by 2021 according to Juniper Research. By that time we are sure to see more virtual reality games being released by Microgaming and NetEnt and there are bound to be a couple of other software providers getting in on the action too. The success of SlotsMillion has proved that VR casinos are popular with players and the more people who acquire VR headsets, the more there will be to test out this unique online gambling experience.