Wed. Dec. 17, 2014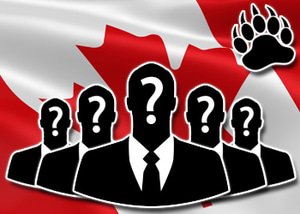 In the gambling world, both online and land-based, there are some major names that ring out that come from Canada.
While there are dozens of influential Canadians in the industry, the most recognized faces make headlines throughout the country and worldwide. With televised poker reaching all-time highs in popularity, it shouldn't come as a surprise that Daniel Negreanu's exploits in the poker world have earned him the top spot as Canada's the most recognized gaming figure in 2014. Negreanu may be the most recognized Canadian in poker, but there are several more influential Canadians in popular online gambling industry and GrizzlyGambling uncovers it's Top 5.
Daniel Negreanu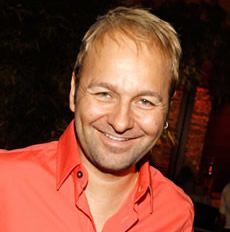 Known as one of the best all-around poker players and an exceptional no-limit hold'em tournament player, Negreanu is the player with the largest amount of poker tournament winnings in history with almost $30 million earned before the beginning of 2015. Born in Toronto, Ontario, Daniel was determined to make something of himself outside of the normal lives that people have, and he dropped out of high school to make a living from playing poker. In the past, he has described the moment when he knew he "had what it takes," and that was when he bluffed poker legend Johnny Chan in his first WSOP event in 1998 which he also won.
Several years ago, Negreanu was the main face behind Full Contact Poker, a poker website, forum and training ground for new players. He's known as one of PokerStars' most famous sponsored professional players, and he's gotten tons of television coverage from his play in tournaments and cash games alike. Because of all of this coverage and his overwhelming amount of success both online and in land-based games, he's easily the most popular Canadian involved in the gambling industry.
Evelyn Ng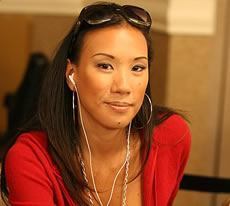 Another popular poker player from Toronto is Evelyn Ng. She's the most well-known female gambler from Canada, and even though she dated Negreanu for a short while back in the 1990s, she's become a force to be reckoned with at the poker table in her own right. Evelyn is really well-known at the poker table to have a tricky style of play that often punishes over-aggression.
While Ng was once a sponsored pro for PokerStars, but she moved over to be a part of Team Bodog. She's picked up hundreds of thousands of dollars in tournament winnings in live events, and she's also put on an adequate performance online. Her best performance in the WSOP Main Event was 238th place in 2008 out of a massive field of 6,844 players, but her initial claim to fame came in 2003 when the World Poker Tour hosted a special Ladies' Night tournament that was televised. She came in second in this event and beat out already established female pros like Jennifer Harman and Annie Duke. This put her well on her way to being the most recognized woman from Canada in the gambling world.
John Lefebvre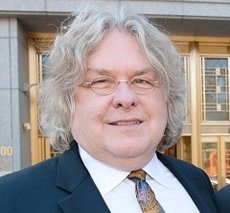 You can't have online gambling without payments, and we have John Lefebvre from Calgary, Alberta to thank for Neteller since he was the person who founded it. Neteller is one of the most important payment methods of the past decade, and they have processed more internet gambling payments than any other method. They have also seen their share of news and controversy which might be what you would expect from a company that's so large.
After the passing of the UIGEA in the United States in 2006, the US Department of Justice seized tons of funds from Neteller-owned accounts which eventually led to a forfeiture of about $100 million. Not everything has been doom and gloom, however, since they have remained extremely successful both before and after that particular fiasco. Since their extremely successful IPO in 2004, they have been trading on the London Stock Exchange with continuous increases in stock price since that seizure which shows that they haven't let it slow them down a bit. Lefebvre may not be actively involved in the internet gaming business anymore, but his involvement certainly left an impact.
David Baazov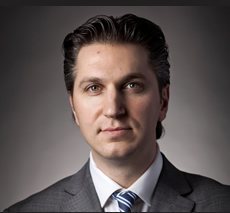 Known as the CEO of the Amaya Gaming Group, David Baazov was born in Israel, but he grew up in Montreal, Quebec. One of the most prominent companies in the online gambling industry today, Amaya is based in Montreal. While they have purchased a number of well-known brands including Cryptologic and Chartwell, Amaya brought the center of the online poker universe to Canada with the purchase of PokerStars and Full Tilt Poker - a move that has put Baazov on the radar as one of the top Canadian figures in online gambling.
In the December 15, 2014 issue of Forbes magazine, a story was done about David Baazov that really put his name on the map. The article was titled "The King of Online Gambling (Is 34)," and it illustrates just how hard his journey has been during the takeover of the online poker industry and many other aspects of gambling on the Internet. There's no doubt that he's going to continue to be a major figure in Canadian gambling for years to come because of how quickly he has entered the spotlight with his bold moves that have increased Amaya's stock prize by more than 2,500 percent.
Calvin Ayre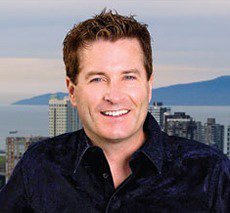 No list of top Canadian gambling figures would be complete without the original king of Canadian online gambling, Calvin Ayre from Lloydminster, Saskatchewan is the founder of Bodog, one of the premier companies in the gambling industry to have its roots in Canada. Ayre is known for a lot of things, but he stays in the press a lot because of his outspoken ways and his tendencies to speak out against things that he believes are not right in the industry.
Ayre was on the front page of Forbes magazine in a 2006 issue about the world's top billionaires, so to say that he has popularity on a global level would be a massive understatement. When it comes to big business purchases, he once purchased slots.com for a massive $5.5 million price tag which matched casino.com for being the single most expensive gambling-based domain name in the history of the Internet. Big deals, big opinions and big money are what Ayre is all about, and that's why he's probably always going to be one of the most influential Canadians in this space.