Sat. Feb. 25, 2017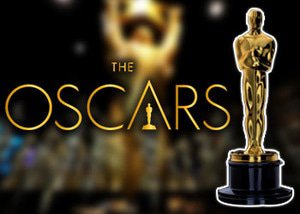 The Academy Awards is a yearly award ceremony recognizing cinematic excellence and achievements in the film industry. Winners in various categories receive a statuette call the award of merit, which has been nicknamed the "Oscar". Every year, as the event draws closer, there are tons of people who wish to bet on the best odds for the Oscars and who will win certain awards.
The Most Popular Academy Award Categories - The Big 5
This year the 89th Academy Awards is taking place on Sunday, the 26th of February. The most highly-anticipated and followed categories are also known as "The Big Five". These include Best Director, Best Picture, Best Actress, Best Actor, and Best Screenplay. At this year's Oscar awards, statuettes will be awarded to some of the highest-grossing films of 2016, including La La Land, Arrival, Manchester by the Sea, Hidden Figures, and Fences, among many others.
Currently, La La Land holds a record number of 14 nominations, tied with Titanic in 1997 and All About Eve in 1950, which have previously achieved this joint record.
How to Place your Oscar Bets
This year's Oscar betting can be made at many different online casinos. Interestingly, there are odds and favourites for each category, so it's kind of similar to sports betting. It's no surprise then, that to place your Academy Award bet, you should visit a reputable sports betting website. Some of our favourites include:
Oscar Odds this Year
There are many Academy Awards 2017 predictions and top contenders for the award categories this year, especially in the "Big 5". For "Best Actor" Casey Affleck is slated to win, for his portrayal in Manchester by the Sea. For "Best Actress", Emma Stone is projected to win for her role in La La Land. The top pick for "Best Director" is Damien Chazelle for La La Land and the film that's looking to sweep the category of "Best Picture" is (of course) La La Land. Other top Academy Award's odds include Viola Davis for Fences and Mahershala Ali in Moonlight.
Top Oscar Prop Bets for 2017
While the above-mentioned films offered exceptional entertainment in 2016, the actors and actress performances are what contributed most to tell the tales in top films such as La La Land. Apart from the rush to get the best Oscar odds from your selected online casino, those wishing to bet on the Academy Awards will find the academy 2017 predictions quite interesting. Oscars bets include many different areas this year -- even fun prop bets like the longest speech this year or the best dressed. It could make the odds extra interesting when red carpet gowns are rated and while we have a list of top academy awards 2017 predictions, the best dressed on the red carpet could be repeated by celebrities such as Meryl Streep or Emma Stone, who are always on the best dressed list!
Where to Watch the 2017 Academy Awards
This year's Oscars are going to be available to watch on your TV on your local channel, slated to start at 5:30pm PST. If you don't have cable, you can also try streaming the show on Oscars.com or other online channels with streaming services. Regardless, you'll have the chance to watch history being made as all of the celebrities step out to claim their golden awards. Have fun watching and placing your bet on the 2017 Academy Award odds!