Sat. Mar. 11, 2017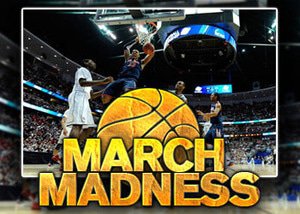 The phenomenon known as "March Madness" is generally considered to be the second most popular sporting event for gamblers in North America, right behind the Super Bowl. This goes for fans, whether they usually bet on NCAA hoops or not. And the term is commonly associated with the NCAA basketball tournament, which crowns the national champion in Division I each season. But really, if you wanted to look at March Madness as an overall concept, it could be much more than that.
Currently there are 68 teams who wind up being invited to be part of the "Big Dance" in 2017. But when you really think about it, just about every team in the nation (351 of them) is eligible to win the title when the month begins. That is because each conference also conducts its own tournament. This is obviously intended to be a revenue-generating event, but there is also a great deal of importance connected to it in most circumstances, because the winner of each of these conference tournaments gets an automatic bid to the NCAA tourney. As a result we have seen some teams gain entry rather unexpectedly, in addition to the "usual suspects." Hence, the "madness."
And the NCAA is not the only tournament contested. For those who do not get an invitation to the Big Dance, there is the National Invitation Tournament (NIT), the Collegiate Basketball Invitational (CBI) and the College Insider Tournament (CIT). So in effect, nearly every team with a winning record (and even some who don't have one) will get some post-season action, even beyond their conference tournament. And then there are the tournaments held to crown champions in Divisions II and III, not to mention the women's tournaments (the NCAA began to hold one in 1982). So you can imagine the scope of the entire thing.
Ironically, this mammoth event culminates with the Final Four, which is actually played in April.
March Madness Betting Odds
The betting odds on March Madness and the NCAA Tournament won't mean all that much until the brackets and seedings are announced on "Selection Sunday" (yes, another big event - this year on March 12). But one can render a guess as to some of the early favourites, and there are odds posted at various sportsbooks around the world. At one of these, Kansas and North Carolina are the co-favourites at 15/2 (+750), with defending champion Villanova and UCLA at 8/1 (+800 in the 2017 lines) and Gonzaga, which carries only one loss this season, at 17/2 (+850). Then there are other betting odd mainstays like Duke (+900) and Kentucky (+1100), and upstarts like Baylor (+2500 in the tournament betting lines), which, for one week, held the #1 spot in the major polls.

NCAA Basketball Championship Favourites
Those teams mentioned above, many of which will be online gambling favourites in the betting odds, are major contenders for national honours, quite obviously. Kansas, which ended the regular season #1 in the polls, has great veteran leadership, including player of the year candidate Frank Mason, but the difference-maker for them might be freshman Josh Jackson, a dynamic and athletic swingman. Villanova spent some time in the top spot, and of course they have brought back players from last year's title-winning squad, including Josh Hart, a strong 6-5 guard who can do it all. Gonzaga isn't known to a lot of people, even though they are making their 19th consecutive tournament appearance, but they were undefeated until losing to BYU a couple of weeks ago, have scored wins over the likes of Florida and Arizona, and are one of the nation's best teams on both the offensive AND defensive ends of the floor. They have great size, as they are able to put two seven-footers out there if need be. UCLA is flat-out the best shooting team in the nation, whether it is from three-point territory or inside the arc. And they have a tremendous freshman point guard in Lonzo Ball who you will be seeing in the NBA next year.
Many teams will be favourites in the betting odds, and are major contenders for national honours!
North Carolina is ready for another run, and they have the ability to beat other teams down the floor with their fast break. They also shoot the three-pointer a little better than they did last season, making them a good betting odd contender. Oregon, with perhaps the Pac 12's best player in Dillon Brooks, is said to be as complete a team as anyone. Kentucky has the fabulous freshman backcourt of D'Aaron Fox and Malik Monk, not to mention a developing star on the inside in Bam Adebayo. Baylor has recorded non-conference victories over Oregon and Louisville, so they are going to be dangerous for anybody, although they do have a tendency to turn the ball over. And Duke, getting a decent price in the betting lines, was missing some of its great freshman class for much of the year, and they don't rain threes down on opponents like they used to, but everyone they put on the floor is an offensive threat, and they have a take-charge senior in Amile Jefferson, if he can stay healthy.
Want to Bet on The March Madness Underdogs?
People who bet on NCAA basketball know that it would be rare for a national championship team to come from outside of the Top 25, but there are some teams in the lower reaches of those rankings who have the capability of going on a "run." One of them might be West Virginia, which forces more turnovers than any other team in the country with its relentless pressure on defense, but at the same time is one of the nation's best at taking care of the ball. This year they played Baylor and Kansas when each was ranked #1 in the nation, and beat them by a combined 37 points. Teams who have not experienced playing against them will take a while to adjust. The same can be said for Virginia, which employs the "Pack Line" defense to clog the lane and sweep the offensive glass, and also knows how to control the tempo, as they are one of the most deliberate teams in the country. They did not finish the season with a flourish, but they will provide a little "culture chock" for some opponents. Wichita State, which reached the Sweet Sixteen two years ago and the Final Four in 2013, should not be discounted, as they rank among the nation's top twenty teams in both offensive and defensive efficiency.
March Madness Tournament Schedule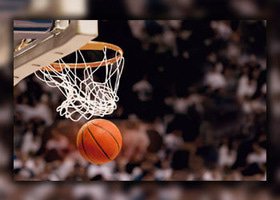 When we talk about the actual NCAA March Madness Tournament, the action begins on Thursday., March 16, and continues on Friday, March 17, with 16 games on each day .The Thursday winners then compete on Saturday, while the Friday winners play on Sunday, with the survivors comprising the "Sweet Sixteen." Then the field is whittled down to the "Elite Eight," and then the "Final Four," which convenes this year at University of Phoenix Stadium in Glendale, AZ. There is a lot of action happening simultaneously, so naturally it requires multiple television outlets to keep up with all of the action. There is no NCAA Tournament game that is "dark," so it is all carried somewhere. Currently the games can be seen on CBS, TBS, TNT and TruTV in the United States. In Canada, TSN and its affiliated stations will provide comprehensive coverage.
Here is the schedule for the March Madness tournament, with locations included:
FIRST FOUR (Play-in games)
March 14 and 15 UD Arena, Dayton, Ohio (Host: University of Dayton)
FIRST AND SECOND ROUNDS
March 16 and 18 KeyBank Center, Buffalo, New York (Host: Metro Atlantic Athletic Conference) Bradley Center, Milwaukee, Wisconsin (Host: Marquette University) Amway Center, Orlando, Florida (Hosts: University of Central Florida and Stetson University) Vivint Smart Home Arena, Salt Lake City, Utah (Host: University of Utah)
March 17 and 19 Bon Secours Wellness Arena, Greenville, South Carolina (Hosts: Southern Conference and Furman University) Bankers Life Fieldhouse, Indianapolis, Indiana (Hosts: Horizon League and IUPUI) BOK Center, Tulsa, Oklahoma (Host: University of Tulsa) Golden 1 Center, Sacramento, California (Host: California State University, Sacramento)
MARCH MADNESS REGIONAL SEMIFINALS AND FINALS - SWEET SIXTEEN AND ELITE EIGHT
March 23 and 25 Midwest Regional, Sprint Center, Kansas City, Missouri (Host: Big 12 Conference) West Regional, SAP Center, San Jose, California (Host: Pac-12 Conference)
March 24 and 26 East Regional, Madison Square Garden, New York, New York (Hosts: St. John's University and Big East Conference) South Regional, FedExForum, Memphis, Tennessee (Host: University of Memphis)
NATIONAL SEMIFINALS AND CHAMPIONSHIP - FINAL FOUR AND CHAMPIONSHIP
April 1st and 3rd, 2017 University of Phoenix Stadium, Glendale, Arizona (Host: Arizona State University)
History of March Madness Winners
The NCAA tournament came into being in 1939, with Oregon defeating Ohio State for the championship. But those who may bet on NCAA games this March might not realize that, for many years, the NIT, which had begun the year before, was a more popular and prestigious event, because it was held at Madison Square Garden, the "Mecca of college basketball." The CCNY Beavers won both tournaments in 1950, but were involved in a point-shaving scandal the next year, which took some of the luster off the Garden as a basketball venue and shifted much credibility to the NCAA's, which expanded the field to 16 teams, then 48 teams by 1980 and 64 in 1985. Since 2011, there have been 68 teams invited, four of which will compete in a "play-in" game to get into the main tournament bracket (this is known as the "First Four").
UCLA leads the way with eleven championships.
The first widespread TV coverage of the March Madness NCAA Tournament was in 1969, as UCLA, led by Lew Alcindor (now Kareem Abdul-Jabbar) won the title. Key moments included the 1979 championship game, in which Magic Johnson and Michigan State defeated previously Indiana State and Larry Bird; the 1985 final, with #8-seed Villanova pulling off an unthinkable upset over Georgetown, and the 1981 event, where defending champion Louisville, top-ranked DePaul and second-ranked Oregon State all lost on the same day, thus feeding the tourney's reputation as a place where upsets could - and would - happen.

By 1989, there had been enough one-sided games involving lower-seeded teams from small conferences that the bigger conferences wanted to leave some of them out. But then, Princeton, from the Ivy League, almost brought mighty Georgetown to its knees, losing a thrilling one-point decision that ended all discussions about putting "David" on the shelf while only "Goliaths" battled it out. Later that year, CBS signed a record-shattering seven-year, $1 billion deal to televise the tournament, and the rest, as they say, is history.
UCLA leads the way with eleven championships, followed by Kentucky with eight, and Duke, Indiana and North Carolina with five apiece. Villanova, as mentioned, is the defending champion, having beaten North Carolina in a nail-biting final last year.
How Canadians Can Bet on March Madness
Canadians who want to get in on March Madness from the wagering point of view can access a number of sites that accommodate sports betting, and they can be found in our sports betting section, including:
These sites not only allow players to pick March Madness winners and totals (over/unders), but also a plethora of other things, including exotic wagers (parlays, teasers, etc.), any number of creative futures and propositions, and, in some cases, even "live betting," which allows customers to place wagers while a game is actually in progress, using dynamic odds.
Conclusion
Those folks who like to get a little "in-house" action going, on either side of the proposition, as they say, may want to consider participating in, or setting up, a betting odds' "pool" which may reward the person who picks the winner or Final Four participants, or a bracket competition that predicts the results all the way through. Some gambling/legal experts caution that such enterprises, if they take entry fees,may run afoul of some U.S. law, including the Professional and Amateur Sports Protection Act (PASPA), and if they are done online, the Interstate Wire Act may come into play. But generally speaking, if the action is kept small, without fees, and among friends, the principle of "no harm, no foul" may apply.
As we mentioned, the March Madness games can be seen on CBS, TBS, TNT and TruTV in the United States, and in Canada, TSN and its affiliated stations will provide the coverage. There are also various online outlets where live streaming is possible. And you can bet (pardon the pun) that with the action hot and heavy on the betting lines, especially in the early stages, and the stakes that could be on the line, there are going to be some lively March Madness parties, whether they are at a private home or a sports bar/hospitality establishment near you!