Wed. Jan. 21, 2015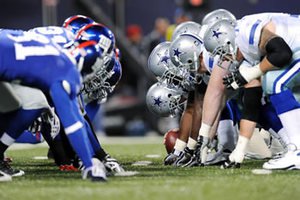 There is disagreement in the online community as to whether fantasy sports betting is gambling or not. Supporters on both sides make convincing cases.
On one side is the fantasy sports industry, whose de facto leader through the legislative debate has been FanDuel. The chief financial officer, Matt King, spoke to say, "we look at it and say, 'it's not gambling,' it's an entertainment product. While users are able to place wagers and win money from others as part of the business model, the stakes are considerably lower than betting that takes place in the currently regulated 'real world' betting world.
However, legislators in Las Vegas disagree, seeing this type of business as no different from those that provide the opportunity to lay down money against the results of spots games that happen. They met at the Paris Las Vegas hotel on Sunday, January 11, 2015 in order to come to a conclusion on the topic and settle whether they would regulate this industry as they do current sports betting.
Some participants in the debate, such as William Hill US, spoke eloquently for their side, conveying their feelings on the subject and offering their take on the subject. William Hill US CEO Joe Asher said, "Of course it's gambling. Of course it's sports betting. It doesn't mean that it's subject necessarily to the same laws. You're risking money on something of an uncertain outcome, and to me that sounds like gambling." This, on the surface, seems like he stands in support of the legislators looking to regulate this form of betting but the subtext is that the rules should be different because the business model is different and the results can't be 'fixed'.
There were some surprises as American pro sports has begun to support the fantasy sports betting industry in the past few years thanks to the traffic it drives to their televised games, generating more revenue for them. Fantasy sports drive people to watch games that they may not have otherwise bothered with because their money is on the line. As an example, the NBA has become a FanDuel equity investor, showing the strong connection of interest between real and fantasy sports, but one day after doing so, Adam Silver, the NBA commissioner, spoke to say that the industry should be legalized and regulated as sports betting.
Currently there has not been a resolution to the debate as all points must be considered before a final decision is made, especially with so many supporters and experts in gambling and the industries involved speaking their minds and presenting evidence in support of or against regulation. What do you think? Should the fantasy sports industry be regulated the same way as real sports betting?