Mon. Sept. 28, 2015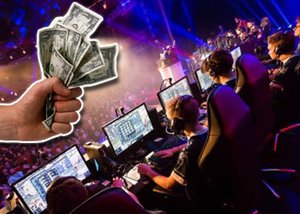 Esports is the name that has been given to competitive multiplayer video gaming or the professionalization of video gaming. There are competitions that are held between players or teams of players. You may be wondering what games would be involved in this sporting field, and there are quite a few including StarCraft2, League of legends, World of Tanks, Quake, and so on. The most common video game genres you will find in e-sports bets are real-time strategy, fighting, first-person shooter, and multiplayer online battle arena. Betting on eSports is still relatively new but there are plenty of sites where you can place bets on major tournaments and events.
What Are E-Sports Bets and What Do They Mean?
There are so many people that have never heard about E sports and their first question is usually: what does e sports gambling mean? They assume that video games are just hobbies, but for many it can be an opportunity to play against some of the best players in the world, hone their skills and talents, and earn millions of dollars. For many, gaming is now a valid career choice and there are teenagers out there who are earning millions, signing lucrative sponsorship deals and all because they can play these games really well.
Bet On eSports Online
If online gambling is your thing and you enjoy sportsbetting you can now enjoy e-Sports betting too. Seattle-based start-up Unikrn has created a portal for betting on eSports tournaments. Bets are placed against the house and you can only wager on the outcome of a single match. Bet on StarCraft 2, Dota 2, LoL, CS, and more, and get a great welcome bonus when you sign up with one of the esports betting sites. You can view the tournament schedules, see the odds and much more. There are still only a few online betting sites that will allow you to wager on esports leagues and tournaments and these currently include Betway, Bet365, WilliamHill, Bet-at-Home, and Datbet. On these online gambling sites you can place real money bets on League of Legends, CS:GO, StarCraft 2, Dota 2 and more. Unfortunately, if you live in the United States, your chances of getting in on the action are slim because online gambling is illegal in most states. For those of us from Canada, we have a number of options, but the best ones are presented below.
Best eSports Betting Sites For Canada
| | | |
| --- | --- | --- |
| | | |
| BET ON: LoL, CS:GO | BET ON: LoL, Dota 2, Starcraft 2, Counter-Strike, Heroes of the Storm | BET ON: LoL, SC 2, Counter Strike |
| Visit | Visit | Visit |
The bookmakers that accept Canadians, there are essentially three major games the online sportsbooks have odds for: League of Legends, Starcraft 2, and Dota 2. Some sites also include esports games Hearthstone, Smite, Counter-Strike (CS:GO), Heroes of the Storm (HOTS), World of Tanks and Magic the Gathering so be sure to check what games are available before signing up for an esports betting account in Canada.

The Evolution Throughout the Years
The earliest video game competition took place in 1972 at Stanford University. In 1980 Atari held the Space Invaders Championship. The 1988 game Netrek was the first internet team game and the first to use metaservers to locate open game servers. Gaming tournaments were established in the late 90s including the Cyberathlete Professional League (CPL) and QuakeCon. Between 2000 and 2010 many successful tournaments were founded including the World Cyber Games, the Intel Extreme Masters, and Major League Gaming. In 2006 the G7 teams federation was formed to increase stability in the eSports world.
Televised esports began in South Korea on TV game channels Ongamenet and MBCGame. Twitch, an online streaming site, launched in 2011. In 2013 it was estimated that over 71 million people worldwide watching competitive gaming.
Popular eSports Betting Games and Tournaments
There are lots of video games that you can play and with eSports betting you can place bets on popular events such as League of Legends, Dota 2, Starcraft 2, and Counter Strike. Other popular eSports games include Warcraft 3, World of Tanks, Quake Live, World of Warcraft, Halo, Fifa, and Hearthstone.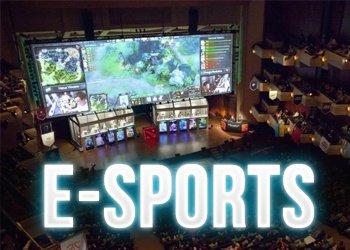 Tournaments such as the International Dota 2 Championships, The League of Legends World Championship, TheBattle.net World Championship Series, the Evolution Championship Series, and the Intel Extreme Masters all provide live broadcasts and cash prizes. The most lucrative tournament to date was The International 2014, organized by Valve, with a prize pool of over $10,000,000. This was more than a number of other sporting tournaments including the Super Bowl 2014's $9.9 million.
The International tournaments began in 2011, and have contributed over $17,000,000 in prize funds. They are followed by the MLG Pro Circuit at $6,800,000 and Riot's League of Legends World Championships at $6,465,000. South Korea has its own dedicated body called the Korean e-Sports Association (KeSPA). The UK has the United Kingdom eSports Association (UKeSA).
Where to Watch Tournaments?
The easiest way to watch the action take place is through Twitch one of the sites that stream eSports content. They have over 100 million monthly views with 1.5 million unique broadcasters and 11 million broadcasts each month. Other sites include Azubu and YouTube. If you want a better experience, check out an eSports stadium where you can experience the live environment and bet on esports directly from your mobile device. South Korea has stadiums built for competitive gaming. The UK opened their first eSports arena in Fulham this year with a partnership between eSports company Gfinity and cinema chain Vue.
Top E-Sports Players and Sponsorships
The biggest eSports earner is a Dota 2 pro by the handle "Hao". He has earned $1.2 million in prize money alone and he's only 24. Prize money is not the only revenue stream available. U.S. Tom Taylor, aka "Tsquared", found eSports fame through Halo earning him a sponsorship that had his face appears on Dr. Pepper bottles throughout 2009. E-sports have its fair share of sponsors, who are all keen to be featured publically. Tom Taylor has a lucrative contract with MLG worth $250,000.
Samsung is another player and, although best known for their Galaxy range of smartphones, since 2000 they have been sponsoring South Korean professional gaming teams. They currently manage players for StarCraft 2 and League of Legends. No doubt they have their eye on the development of Android esports betting and other mobile apps. Other big names in sponsorship include Coca-Cola, Nissan, Red Bull, Intel, Razer, American Express, Nvidia, HTC and SanDisk.
Last year's League of Legends World Championships had 27 million viewers tune in to watch the tournament which ran from September 18 to October 19 and this global reach is another thing that sponsors are interested in. E-sports now reach over 70 million people worldwide and we anticipate that will continue to grow as it gains popularity in Europe and North America, including Canada.