Thurs. Apr. 11, 2013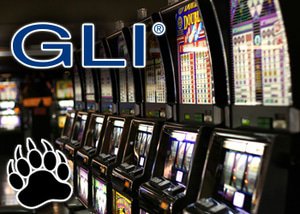 Online casinos have had a bit of a bad reputation over the years because there have been some that rip off their players. It has happened that some were making it impossible for players to win when placing their bets with slot machines and other types of games offered. In some cases, players could win fairly, but the casinos would refuse to payout what was owed to them. These circumstances made some players reluctant to play at many of these operators and it can be hard to know which ones are trustworthy.
Honest online casinos have been turning to independent audit sites in order to test the Random Number Generator (RNG) of the software and better ensure fair gaming. By using an RNG auditing system, they can ensure they offer a fair gaming experience to all players, and it helps boost the credibility of an operator when it's clear that they're opening up their gaming practices to scrutiny which automatically lends the idea to players that they are choosing a reputable place to play. One of the most popular independent auditing providers is Gaming Laboratories International (formerly TST Systems) is one of the major services that is used by leading companies in the online gambling industry. It offers a number of features, and the primary one is to ensure that the software is fair and reliable for players. Some of the more transparent operators post specific audit history on their site for those who want to offer full disclosure.
Since Gaming Laboratories International (GLI) is designed to ensure that all players have a positive gaming experience no matter what; since all games use RNGs to determine the winning combinations and numbers that appear with the games, GLI maps it out to ensure that there is no bias. A random number generator should be truly random just like the name says of course, but it can be possible for a casino to manipulate this so GLI looks at the patterns and ensures that it doesn't appear as though the scales have been tipped in the casino's favour to give them a greater house edge which already tends to be fairly high with many games. To do this, Gaming Laboratories International uses RNG analysis which is the name for the specific process that is applied. The program also looks at other elements of an online casino including the specific game functions like the graphics and overall smoothness of gameplay to make sure that everything is user-friendly for players and generally able to provide a positive experience.
Using independent auditors like GLI are not just beneficial to players, they're great for operators too. It really helps to set them apart as reputable and helps rid the misconception that all online casinos are just out to steal from players. There really those that are reputable and they can make this known by showing players that they've got nothing to hide.