Thurs. Mar. 13, 2014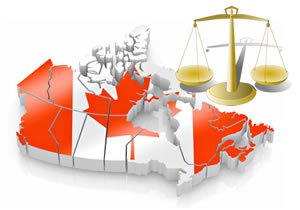 Online gambling in Canada could be about to change drastically.
On the 11th February, 2014, the Canadian government introduced their 2014 federal budget. There wasn't really anything unusal with this except for the fact that this budget is going to severely impact on the Canadian online gambling sector. There are changes being introduced, which include stricter laws for online gambling sites, that many feel are a way for the government to try and force out the international competition.
Finance Minister, Jim Flaherty, stated that the government is to introduce amendments that will "make online casinos subject to the Proceeds of Crime and Terrorist Financing Act (PCTFA)". These new laws, according to Flaherty, will strengthen the Canadian anti-money laundering and anti-terrorist financing regime. Really, we aren't too sure about this?
The Canadian gambling laws are already very strict and state that casinos must comply with strict record keeping policies. The government has however argued that this law is outdated and doesn't relate to online casinos or make them adhere to the same restrictions. They have gone on to say that the new laws will ensure that any suspicious transactions will be reported as well as any transactions over $10,000.
It wasn't clear from Flaherty's speech what types of online gambling institutions they intend to target and a lot of questions have been left unanswered. It is unclear whether these measures are to be enforced for Canadian online casinos such as Espacejeux and Playnow or if international casinos operating in Canada are to be included as well. This all needs to be clarified further and should include how internationally licensed online casinos will report their operations to avoid violating Canadian gambling laws.
There are some that feel this is the governments way of adding costs to operate online gambling sites in Canada and that by enforcing stricter laws they will drive out the competition. Titan Poker had been ready to withdraw their activities in Canada but changed their mind and Skrill has ceased their activities altogether. Canadian Lottery corporations, led by the BCLC, are launching their own licensed online casinos that will compete with the international gambling domains already operating here. Recently, however, we have seen a number of resignations from this company which suggests that politics is playing an important role. The promise of an Ontario based online gambling venue is something that many have waited for, but it has yet to materialize. It is expected that this will only be open to residents of Ontario and only Canadians living here will be able to contribute to the jackpots available on online slots games. This won't really help the situation because these residents can already play for much bigger jackpots on international online casinos and this is where they are likely to place their attention.
Could this be the reason for stricter laws? Could the government be working to force out the international competition? These questions still remain unanswered as further clarification on the amendments being made and the federal budget have yet to be revealed.