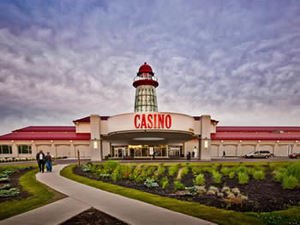 Casino New Brunswick added CA$24 million to government coffers last year, and Alberta needs to learn from this example.
Casino New Brunswick, the largest in the province, reportedly brought in about CA$24 million per year over the past two years for their government. This is while maritime provinces, including New Brunswick have still not acted when it comes to giving players access to online gambling services.
It's a lose-lose situation for everybody involved. Players who want to get in on the action are not able to play games through a regulated portal, and instead they have to deal with foreign operators. The provincial government doesn't get additional funds from gambling revenue, and the general public doesn't get to take advantage of the services put in place from this revenue. This means that even if you wouldn't gamble online, you're worse off in the province because they haven't decided to regulate it yet.
The Atlantic Lottery Corporation oversees gambling for New Brunswick in addition to Prince Edward Island, Nova Scotia, Labrador and Newfoundland. They are currently trying to get online gambling going in these provinces, and they have been trying to do so for quite a while. One of their biggest selling points is that players are getting in on the action with foreign operators which does not allow them to give a piece of the revenue to the provincial governments.
In 2013, total revenues from gambling in New Brunswick through the ALC's efforts were in the range of CA$145 million, and that dropped slightly to about CA$141 million in 2014. This is well within the range of normal fluctuation, and it doesn't signal any type of considerable drop in revenue from their services. With Casino New Brunswick in particular, half of the revenue goes to the government while 47 percent of the revenue goes to the owners of the casino. The remaining three percent are put towards keeping the casino modern and adding improvements which is why a small dip in profits doesn't mean that the casino will stagnate.