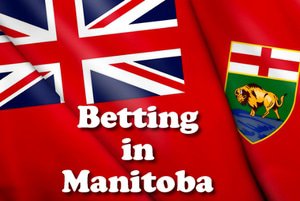 Back in November 2014, PlayNow started offering novelty prop bets or BC and Manitoba. However, the whole ordeal illustrates how ridiculous the online gambling law in Canada is without bill C-290 passing.
In Canada right now, sports betting is put in a really weird position with regards to federal law. If you bet on sporting events (or many other types of bets), then you have to parlay at least three events at the same time. This completely eliminates the possibility to bet on a single game or even a parlay of two games, and it alienates a ton of players pushing them into the arms of foreign operators.
Manitoba's PlayNow.com started adding new types of bets back in November. These are bets on random things like the hair colour of Prince William and Kate's second kid; proof of UFO's and other off-the-wall things like that. However, the way they're going about it really points out how backwards sports betting law is in Canada right now and how badly bill C-290 needs to pass to change this. In short, you still can't bet on a single event even on these wagers.
The PlayNow.com bets are being picked up based on the odds that are provided by Paddy Power, an Irish bookmaker that does not accept Canadian players including gamblers in Manitoba. This is no accident, and they've even publicized that they're getting the bets from this particular bookmaker because they know that Canadian players won't be able to flock there to get past these dumb laws on having to parlay bets on at least three events.
There's a massive competitive disadvantage that provincial sites like PlayNow casino cannot overcome with sports betting and wagers on random events. That disadvantage is pushing players into the arms of foreign operators who do not pay taxes to Canadian governments. The federal government can quickly and easily change this ridiculous law by passing bill C-290. Until then, punters are going to continue playing at offshore sports betting sites like Bodog and Sports Interaction that continue accept Canadian players. Overall, this is a big problem with a simple solution, but it will be interesting to see if the federal government can contribute to fixing it or if they will let the broken status quo continue.