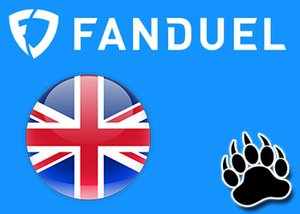 Daily fantasy sports operator Fanduel has been very busy of late. They have announced a corporate rebrand ahead of the upcoming NFL season and obtained a UK license.
Last week FanDuel unveiled their new look. It consists of a new color scheme, a new website design, mobile site, and a logo featuring a shield icon. The company stated that they intended to pay homage to history's strongest leagues, teams and competitors by using the shield in their logo as it is an age-old athletic emblem. In a statement, they said that the new brand will showcase the changes they have made to their products as well as their commitment to user experience.
Fanduel's rebrand also includes a new FanDuel Bill of Rights. This is essentially a stripped down legalese-light terms of service that details the consumer protections the company formalized after last year's insider trading scandal at rival DraftKings.
These rights include bans on third-party scripting tools, separation of player funds from operating capital, banning play by DFS staff (no matter where they work), and identifying DFS sharps so newbies know to steer clear from heads-up contests.
During the rebrand launch, daily fantasy sports operator FanDuel also announced a new product called Friends Mode. This is a season long fantasy product that allows users to build a separate contest pool involving just their friends. It is being billed as season long, but it actually appears to be a series of traditional week-long contests that extends through the entire NFL season. It will officially be rolled out during the summer of 2016.
FanDuel and DraftKings NFL Advertising
FanDuel and Draftkings made headlines last year because of their TV advertising blitz and according to FanDuel CEO Nigel Eccles, the 2016 TV advertising budget will be less than half of that of 2015. DraftKings TV ad budget is said to be less than a quarter of last year's. There were lots of articles and news reports on the unmissable TV adverts last year which led to a lot of questions on whether you could win at daily fantasy sports gambling.
The reason behind the drop in advertising budgets for these two daily fantasy sports companies is so that they can turn a profit. According to analysts at Eilers & Krejcik Gaming, FanDuel paid $123 for each new user in 2015, while DraftKings spend approximately $174 per new player.
FanDuel Obtains a UK License
Besides a rebrand, FanDuel is now on track to carry out their plans for a UK launch after being granted a license by the Gambling Commission. Their UK launch was initially planned for August pending the approval of their license. The license status has now changed from pending to active and the Gambling Commission has confirmed that FanDuel has been granted a license.
FanDuel partnered with sports data provider Opta ahead of their planned August launch so that they will be in time for the start of the Premier League football season and will be able to track live performance statistics.
The UK license application began at the end of 2015. Nigel Eccles has stated that FanDuel UK will be football-only but that it could expand to other sports further down the line, and would be ring-fenced. The UK launch has only been referred to as a fantasy football product. Eccles also made it clear that FanDuel UK would be native to the UK and would use pounds sterling as opposed to dollars as its currency.
FanDuel was founded in 2009 and is based in the UK and now it is possible for UK players to sign up to FanDuel.co.uk.