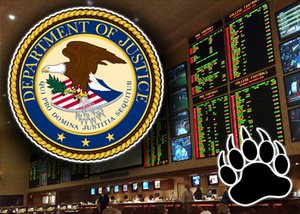 In a discovery that could shape the future of sports betting in the United States, both the DOJ and NFL have stated that sports betting is a game of skill in legal documents since at least 2003.
In the United States, whether a game is based primarily on skill or chance has often been the difference between whether or not it's allowed for gambling. ESPN has reported that Loretta Lynch, the US Attorney General, has argued in legal documents that sports betting is a game of skill. Lawyers for the National Football League (American football) have argued the exact same thing, which is interesting because they are so often opposed to expanding it.
The Legal Landscape
This is a key piece of information in the United States since sports betting is the only type of online gambling explicitly prohibited by federal law thanks to the Federal Wire Act of 1963, which was originally used to target organized crime operations. It was ruled to apply to wagers placed over the Internet as well, and that's what has led us to our current issue. Interestingly enough, it's also the only type of online betting illegal on a federal level in Canada, where people cannot bet on fewer than three events simultaneously. Sports betting-related Bill C290 in Canada would chance the legal status of these bets.
The Problem With Prohibition
In many states, the difference between something being a game of skill and a game of chance is the difference between gambling on it being legal or illegal. What complicates this further is that payments for fantasy sports betting are protected specifically by the UIGEA in the United States, a law that crippled other forms of online betting like poker, and many people see this as an extension of sports betting.
For now, daily fantasy betting is blowing up in popularity, and that means the perfect storm could be coming up for sports betting between the DOJ saying it's a skill game and people making comparisons between fantasy betting and normal betting on sports. Overall, it's going to be really interesting to see how this news influences national policy.