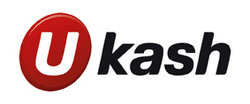 Ukash is another payment method that you will find accepted at many online gambling sites. It may not be as popular as Skrill but finding a Ukash casino is a great option for Canadian players and there are plenty of Canadian online casinos accepting Ukash. This payment option has become very popular throughout Europe and is expanding throughout the globe. It is similar to a pre-paid voucher system and is an easy and secure way to add funds to gaming accounts.
Ukash is essentially an online transaction system that was launched back in 2001. It is based in London and is owned and operated by Smart Vouchers Ltd. At first this method was only available to residents in the UK, Ireland, Germany and Spain but they have broadened their horizons since then and it is now available in a number of countries around the world including Canada. It is not available to players in the US.
Ukash is regulated by the UK's Financial Services Authority. It works slightly differently to the other payment methods that are available on online gambling sites and it is available for both individuals and merchants. It is a voucher-based payment system with a range of features. It relies on a pre-paid system where users deposit money into the Ukash system and receive their own unique 19 digit code. This code represents the money you have stored in your account and you will use this when making your casino deposit. You can add money to your Ukash account using over 42,000 dedicated outlets as well as in stores, ATMs and some third party outlets too.
The great thing about this payment method is that you can have as many codes as you like. Every time you puts money into your account you will receive a code representing the amount and you can also split your codes into smaller values, merge the values if you want a bigger sum of money and you can convert between different currencies too. This makes this a very secure and convenient option for customers. Ukash was designed mainly for online payments so it isn't a great choice when it comes to withdrawals but there are some ways to get money from your account to your debit or credit card. This can be done through cash withdrawals, gift cards and more. Signing up for an account is simple and all you have to do is fill in your personal and contact details on their form which takes less than five minutes. You can also choose your preferred language for your account and these include English, Russian, French, Spanish and more.
Pros and Cons For This Payment Method
There are plenty of reasons to choose this payment processor for online gambling account and these include:
No proof of age required
no physical card required
easy to use
no processing fees
There are also a couple of negatives too and these include:
not as popular as the likes of Skrill or Neteller
there are a limited number of online casinos accepting this method
Ukash Casino Bonus Rewards
If you are looking for a Ukash casino it is worth noting that a lot of sites offer a Ukash casino bonus which can be an extra 10% on your deposits. This is a great way to increase the size of your bankroll and get something for free. There are terms and conditions that will apply to these offers so be sure to take note of them. Casino Titan and Spin Palace both offer this payment method and if you are looking for Canadian online casinos be sure to check out our reviews section where you will find not only the top rated sites but the best bonuses available too. It may not be the most popular payment processor, but if you want something that is easy to use and secure, then it is a great choice.