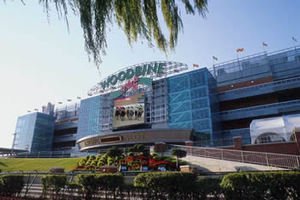 The expansion of gambling can be a very polarizing subject, but cooler heads are starting to prevail on the discussion of expanding the racetrack at Woodbine into a new Toronto casino.
The gambling world often draws parallels between the land-based market and the online market. What happens in one often affects what happens in the other, and more often than not, you see the same sorts of battles happening in both arenas when it comes to the expansion of gambling in any way, shape or form. The same types of people form the same types of emotional opposition that have to be systematically broken down with logic and reason.
This is exactly what's happening right now in Woodbine where a proposal to turn the racetrack into a complete hotel and casino is getting another chance. The facility currently houses about 3,000 slot machines, but they have recently been pushing to add table games as well. On a practical front, this would bring in a lot more people because tons of people play table games in live venues, and it's a major drawing point that they're missing out on. However, there's also the sense that they're going to have to barter in some way to get this by either giving up something they already have or agreeing to additional terms.
The Councillors who have attacked the expansion of a potential Woodbine casino and hotel have recently backed off a bit, and there's starting to be more of a push towards a general overall gambling palace type of theme with a full hotel, casino and other types of entertainment. The idea is to bring in tons of jobs and commerce to an area that really needs it.
It's hard to tell where this is going to lead in the immediate future, but all signs point to a big Toronto casino resort type facility ending up in Woodbine at some point over the next several years. There's too much pressure to provide jobs and bring in commerce to the area for the councillors to ignore, and the opposition is backing down. It's slow and steady at this point, but chances are that Ontario is going to have a new gambling destination before too much longer.