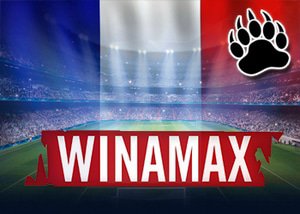 Daily fantasy sports operator Winamax has just launched fantasy football in France. This signals the start of a regulated fantasy sports operator in this European country.
According to Legal Sports Report, Winamax are the first daily fantasy sports operator allowed by the French government since they decided to regulate the fantasy game in this European country. To easily capture the market, Winamax has rolled out a fantasy football competition to this football loving nation.
Winamax is a regulated market leader in online poker ahead of Amaya's PokerStars and they rolled out their latest product, The Coach's Game, in time for the beginning of the French Ligue 1 football season.
Winamax The Coach's Game DFS
The Coach's Game will see players being offered a choice of five-a-side or full teams and they will have an initial play money budget from which they must then construct a team consisting of a goalkeeper, defenders, midfielders, and forwards.
Points will then be awarded based on the performance of the team in each position. Game games of €2, €10, and €50 are available and higher stakes are expected to be made available to players very soon.
To help with the promotion of this DFS game Winamax are using former French national team manager Raymond Domenech. Every week, Domenech is expected to choose his own fantasy team and will be sharing his experiences and offer advice for new players through a blog that is being provided by Winamax.
Legal Online Gambling and DFS in France
France only legally regulates online gambling games if they are skill based. They are one of the few countries to have embraced daily fantasy sports. Before the operation of daily fantasy sports was approved the only online gambling available to french players was games of skill such as sports betting, horse race betting, and online poker. Online casino games such as roulette or slots were not allowed.
The official regulation of DFS in France was pushed at a meeting of Autorite de Regulation de Jeux en Ligne (ARJEL) board of directors in October 2015. Six months after this meeting, ARJEL published its outline regulations explaining the conditions under which operators could offer daily fantasy sports.
Based on the conditions that ARJEL set, fantasy leagues must display clear rules and make it very clear to players how points are calculated. The regulatory body also wants operators to assure that rankings are accurate.
Winamax has the monopoly for DFS in France for the moment but how long will that last? We will have to just wait and see.
Back in February we reported that the daily fantasy sports industry was fighting for survival with 7 US states taking action against DFS sites such as FanDuel and Drafkings. It was also wondered if Canada would be next to close down DFS sites.