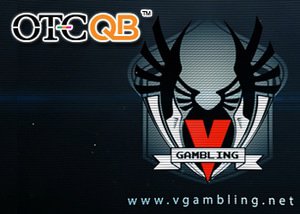 Frequent news of Canadian gambling businesses going public shows that the industry is very strong in this country.
We're seeing news once again of Canadian companies based around the gambling industry going public. It should be clear to anyone who is paying attention by now that Canada is a real hotbed for these companies, even if legislation hasn't quite caught up, and the future looks bright for the industry.
The latest news comes as VGambling announced their listing on the OTCQB. The OTCQB is a very important exchange for companies, and as a part of the OTC Markets Group, it will help them to gain a lot of exposure and credibility by going public in this way. VGambling is an online gambling company, and it centers around the ability to place real money wagers on video games and other events considered to be electronic sports. This is a fairly new market since high-level, competitive video gaming has only been around for less than a decade, and it's about time that an electronic platform was created for this.
This is just another example of Canadian online gambling stocks that have been doing really well. Everyone knows about the Amaya Gaming Group's massive jump in 2014, and while that's an excellent story with a lot of lessons to be learned, it has overshadowed some of the smaller but more frequent news of other gambling companies going public and being successful. Not everyone can buy up the two largest online poker rooms in the world at the same time and then create major changes to them, but that doesn't take away from what companies like VGambling are doing.
Different video games have different levels of followings, and there are definitely some concerns that come with allowing betting on these matches. For example, many DDoS attacks have happened on players in an effort to influence the outcome of matches in the past on games that didn't even have bets riding on them. In spite of hurdles like these, we're hoping that VGambling is able to do something major with this emerging industry to continue to show that Canada is a major power to be reckoned with in the future of online gambling.