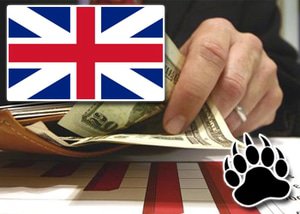 According to statistics, UK gambling firms have spent 46% more on TV adverts in 2015 than they did in 2012 putting them on track to set a new record in 2016.
Neilsen acquired this data and according to them, UK gambling firms spent £118.5 million on TV advertising in 2015, which was up from just £82.1 million in 2012.
Their research went on to show that Bingo operators who are allowed to advertise on TV before the 9pm watershed, topped all others last year with a spend of £56.9 million which was 17% higher than their spend in 2014. Online casino spending has the biggest gains rising 54% to £30.1 million, while sports betting ranked third with £26.7 million.
Over the first five months of 2016, gambling firms spent £51.4 million on TV advertising and if this trend continues the full 2016 year spend on TV adverts could top £123 million. It should also be pointed out that the year to date figures don't include the Euro 2016 football championships either and the final figure at the end of the year could exceed the estimated £123 million.
Between 2012 and 2015 the total amount spent on TV ads by some of the biggest gambling companies in the UK were £456 million. The Nielsen study however, only focused on sports betting, bingo, online casino, and poker operators, which doesn't take into account the £169 million that was spent by lottery companies during this same period.
UK Government More Relaxed in Their Restrictions
The UK government relaxed their restrictions on TV gambling ads, previously limited to National Lottery, Bingo, and football pools, when the Gambling Act too effect back in 2007. By 2013, the UK media regulator Ofcom reported that this more relaxed approach had led to a six-fold increase in the number of gambling ads that were aired on the TV.
While the number of gambling adverts on TV has increased dramatically, the number of complaints related to these adverts has decreased. In 2015, the UK's Advertising Standards Authority received 956 complaints about gambling adverts compare to 1,152 in 2012.
UK Gambling Brands Spend Half A Billion Says The Guardian
The Guardian newspaper has also reported on the gambling ads spend and they have stated that betting firms have spent nearly half a billion pounds on TV adverts since 2012. They quoted the same statistical figures produced by Neilsen and interviewed some MP to get their opinion.
Carolyn Harris, the Labour MP for Swansea East who chairs the all-party parliamentary group on fixed odds betting terminals, said, "It's evident that the gambling industry is feeling the need to up its game." She also went on to say that delegates at a conference on gambling addiction held in Cardiff expressed fears about the number of gambling ads on television. She stated, "This could be the effect of the recent Euro 2016 championships but it is a worrying trend nonetheless. Gambling remains a serious social blight in this country but the government still insists on light-touch regulation."
According to the article in The Guardian, gambling addiction is a real threat. The gambling act was introduced by Tony Blair's administration and Derek Webb, of the Campaign for Fairer Gambling has said that the sheer volume of advertising risked fuelling gambling addiction. He said, "There are a lot of problems with this and we're nowhere close to understanding it all. The UK gambling companies need to keep acquiring new players because the nature of it is that they [customers] go broke, or lose whatever they can afford and decide not to play anymore."
Webb also added that the industry's voluntary code barring most adverts before the watershed were not necessarily effective. "Bingo can advertise before the watershed but that bingo site might also own a casino site. Once you're on the bingo site, you might be induced to click through to something else and then you're on the slot machines all of a sudden."
He also added that many of the companies that advertise on UK TV are based offshore. "The money that's being saved on tax is spent on advertising. The government is at fault for allowing this."