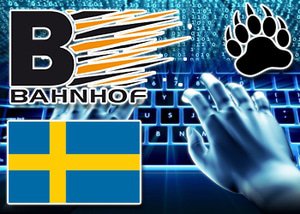 A leading Swedish internet service provider has been creating quite a bit of alarm after releasing a statement saying that the government is planning to block IP addresses for unauthorized online gambling sites.
Leading Swedish internet service provider Bahnhof has released a statement saying that they had received an email from an investigator that had been hired by the Swedish government to consider ways to "efficiently" prevent unauthorized online gambling operators from offering their services to Swedish gamblers. It sounds very familiar and we remember when Quebec came up with the same plan.
From what we have read, it looks like the Swedish government is in the process of revising the country's legal landscape for gambling. This will see the end of state-owned operator Svenska Spel's online gambling monopoly and the licensing of independent operators offering their services online.
Part of this process will be taking step to make sure that Swedish gamblers won't be able to avail of the services that operators without a Swedish license provide. Bahnhof stated that the government investigator requested a meeting to discuss the internet service provider's role in this plan. The specifics of the process won't be made public until March 2017.
CEO of Bahnhof, Jon Karlung, stated that the company wasn't taking any position on the merits of gambling. He said that this concern was about the government's attempt to censor the internet. He elaborated on this saying the tactic was more common in authoritarian states such as China and Turkey and that he felt that gambling sites could be used as a precedent for future clampdowns.
Bahnhof has played a prominent part in efforts to preserve Sweden's internet freedoms. In fact, it is their serves that host the controversial WikiLeaks website. In 2008, Bahnhof rejected the government's demands to block access to the Pirate Bay file-sharing website. When the government made another attempt at this, Bahnhof offered all their customers a free VPN service to preserve their online privacy.
Karlung is now looking to arouse public opinion and he has warned that although Swedish courts have generally sided with ISPs with regards to the government's internet filtering demands, the government appears willing to keep trying with this until different types of monitoring and filtering are introduced.
In Canada this is something that we are already facing. In November 2015, the government of Quebec issued legislation that would require ISP's to engage in content blocking. This new bill is targeting unlicensed online gambling sites as part of this government's efforts to increase revenue on their own legal online casino in Quebec.