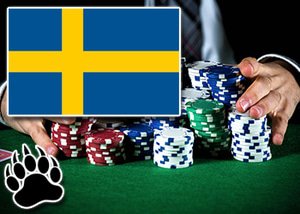 In a move that Canada could learn from, Sweden is speeding up their revamping of their regulations for online gambling.
In Sweden, there is a single company that's allowed to offer online gambling services. That company is Svenska Spel, and it's much like the state-owned companies in Canada that are operated by the provinces. Also like Canada, Sweden does not allow foreign companies to apply for licenses to offer games for players, but that is set to change soon.
New Regulations By 2018
A new initiative has been pushed ahead to get Sweden up to date, or at least closer than they are now, when it comes to their regulations for online gambling. They're looking to provide a more open licensing process that allows various companies to apply and offer services to players. This is a win-win situation since it will give the players more of a selection to choose from, and it will give the state better revenues if handled correctly.
A Lack of Faith
Other than pressure mounting from the European Commission, Sweden has also been dealing with the problem that there's little faith in Svenska Spel to offer a great experience or good odds. Because there is no pressure from competition, the company doesn't have much of a reason to give players the best experience available, and that leads to lower levels of player participation.
Other countries are dealing with the same type of situation. Australia is revamping their own regulations and how the industry is handled, and Canada should jump on the bandwagon and change things up as well.
Canadian Problems
The problem with online gambling in Canada right now is that provinces are only allowed to operate their own games. They aren't allowed to offer licenses for third-party companies to operate, and this creates a situation where they're having to compete fresh against companies that have been in the industry for decades. They have no chance in getting a significant portion of the market with this approach. However, federal law prohibits them from a licensing situation that would help them to do better, and that's why Canada needs to go the route that Sweden is going and get rid of the state-backed monopoly.