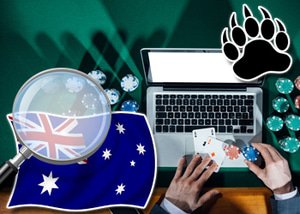 Offering online gambling is essentially illegal in Australia except for a small number of sports betting operations, but that could change.
Back in 2001, the Interactive Gambling Act more or less made online gambling illegal except for playing with a few dozen licensed online sportsbooks. Now in 2015, these laws need to be revised because tons of people are playing with foreign operators regardless of what the law says. Politicians in the country are waking up to this fact, and they're looking at revamping these laws and possibly regulating more of the industry.
The Need for an Overhaul
Both the players and the government need an overhaul for their approach on online gambling because they're facing the same issues as Canada when it comes to the industry. There is a demand to gamble on the Internet in Canada, and that demand is going to be filled regardless of whether it's with licensed, regulated sites or not. If the country decides to regulate the industry, then they can pull in the benefits in the form of increased revenues.
On the other side of the same coin, players need protection. They currently have to deal with some shady operations some portion of the time when they play with foreign operators, and they have no resource if they get burned. Along similar lines, they also have no government-mandated options for escalating complaints, and this means that they are at the mercy of the sites they play with.
Problem Gambling
In populations all over the world, we see that somewhere in the range of 1.5 to two percent of people are at risk of developing compulsive gambling issues. These issues are very important and have to be taken care of from proceeds earned from the gambling industry for the industry as a whole to have any level of integrity. At the present time, there are no funds being pulled aside to give help to these individuals, and regulating the industry would do just that. This is another problem that Canada faces as well, and it's another reason why Canada needs to completely revamp how they handle online gambling regulation to catch up to the rest of the world in the 21st century.