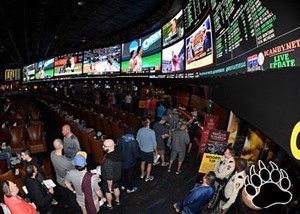 Earlier this month, the Supreme Court of the United States finally provided its long-awaited decision in the sports betting case of Murphy vs NCAA.
The case has been an ongoing process in federal courts for the past 6 years and involved the state of New Jersey and its attempt to revoke the federal ban that was implemented on single-game sports betting outside the state of Nevada.
The United States Supreme Court ruled in favour of New Jersey in its fight against major professional sports leagues and NCAA to overturn the federal ban known as PASPA (Professional and Amateur Sports Protection Act) as it was unconstitutional under the Tenth Amendment. The Supreme Court's decision has paved the way for legal sports betting sites across the United States, leaving professional sports leagues to wonder how this will ultimately affect their business.
Benefits for Pro Leagues
Previous concerns expressed by pro leagues that an increase in legal sports betting will ultimately have a negative impact on their games and turn away fans due to fears of fixed matches is misguided. Although the NFL, NBA, NHL, and MLB might never admit it, bettors are already betting legally on professional sports in the state of Nevada and there's no evidence that it has an influence on the outcome of the game.
In 2017, Nevada Sportsbooks received over $4.8 billion in wagers on sports while it's been estimated that more than $150 billion is wagered on sports illegally every year. Therefore, the decision made by the Supreme Court should greatly benefit pro sports leagues as it will eliminate organized crime and remove the billions in sports betting wagers from those that operate freely without league oversight or state regulation, bringing it out into the open to be properly monitored.
In fact, prior to the Supreme Court's decision, both the NBA and the MLB seemed to have read the signs well in advance and started negotiating with several states in an attempt to get a piece of the market going forward. For instance, the NBA has argued that in exchange for their support towards legalized gambling, the league should be entitled to a 1% integrity fee when customers place bets on NBA games. Both leagues state that the additional revenue will help in paying for additional monitoring and ensure that their matches remain scandal-free.
Increase in Revenue
Apart from the integrity fee, pro sports leagues can also expect a revenue increase in other areas as well. For instance, those who place a wager on games tend to watch the game on television. Once more people start watching each game, TV ratings will increase which will allow networks to charge more money for advertising. The additional income will then be passed on to pro sports leagues through an increase in broadcasting rights. Apart from TV revenue, pro sports leagues can also expect an influx of revenue with casino ads.
The NFL isn't far behind either. More money is wagered on NFL games than any other sports, so it might not be so far-fetched to assume that football fans would be able to bet on NFL games at stadiums in the near future.
Accredited Sports Betting Sites
Lastly, there has always been a strong relationship between sports gambling and professional sports. Although pro sports leagues haven't openly embraced sports gambling for the past 20 years, there have been many sportsbooks such as Pinnacle that have provided safe bets and will continue to make sports betting accessible to thousands of customers.
It's for this reason that pro sports leagues should openly embrace sports betting to reengage with fans and assist in creating a new fan experience, especially when fan interest and television ratings seem to dwindle.