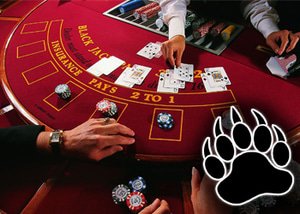 Issues relating to jurisdiction in the cases of alleged abuse from tribal casinos are coming to a head in light of recent court cases.
An interesting relationship exists between certain Native American tribes and the government in terms of the legal jurisdiction for each. This relationship is being highlighted as players have been coming forward to accuse tribal casinos of abuse, particularly of advantage players, because it's unclear in some cases what kind of protection exists.
Tribal Casino Earnings
Tribal casinos in the United States picked up around $28.3 billion in 2013 compared to $37.7 billion from commercial casinos. Those numbers seem relatively close until you realize that there were only 493 tribal casinos running compared to 1,262 commercial properties. They're obviously bringing in a lot high levels of revenue per property, and this really highlights the need for proper oversight in cases of abuse.
The Alleged Abuses
Most claims of abuse have been towards advantage players. These players do not necessarily do anything illegal, but they use techniques that often allow them to win big from casinos. There have been allegations of assault and detainment against tribal casinos from many of these players, and they're finding that they have no real recourse. Two federal lawsuits, one in Arizona and one in Connecticut, follow this pattern, and they're going to test what kind of jurisdiction really exists.
The Canadian Connection
Kahnawake is a well-known tribal jurisdiction in Canada, and if something like this was to happen with one of their properties, then it could spell disaster. It could also shake confidence in them in the online world where they are a well-known regulator.
To prevent these types of issues, we need to see these tribal companies pairing up with respected groups like eCOGRA or the OLG to provide the oversight that would make sure that these types of abuses don't happen. It makes sense that they wouldn't want advantage players taking money from them in huge amounts over and over, and they have every right to ban whoever they want, but it's counterproductive to give it this much publicity since it only attracts more advantage players who know the games can be beaten.