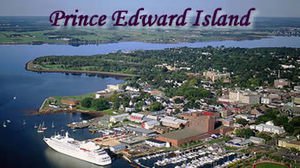 The online gambling industry almost had a major change with Prince Edward Island after a series of moves leading up to 2012.
Online gambling law in Canada is particularly interesting. Each individual province has authority to regulate the industry within their own borders, but no company is allowed to do is on national basis. Prince Edward Island made some serious effort to challenge legal online gambling in PEI a few years back.
Finance Minister Wes Sheridan and the Mi'kmaq Chiefs of P.E.I. were some of the main individuals who were behind the plan. Essentially, the whole point was to try to bring in more business to the smallest province. By offering a place where companies could operate their businesses, the idea was that these companies would flock to P.E.I. and provide a lot of jobs and revenue for the area. The issue on a larger scale also had to do with a problem that Canada still faces with the province-ran games.
That problem is that a ton of people play at sites that aren't regulated anywhere in Canada. This means that the governments get no part of the revenues from those games. Nowhere in Canada has offered a licensing process for foreign companies yet, and this means that there's no way for these businesses to comply in a way that would give funds to the provinces. The attempts to keep these foreign games away from the players have largely failed, and the push in P.E.I. would have set up a structure where all of Canada could benefit by regulating the games on a national level.
Ultimately, these attempted measures failed because of legal complications. In short, it's not legal for a company to handle online gambling across multiple provinces yet, and there weren't any real ways for this to be changed. It's a real shame because with the efforts that companies like the Amaya Gaming Group have been making in the past few years, Canada could have very easily become a major hub for these companies. Millions of dollars in revenue have been lost from a failure for the governments to act on this, and it will continue to be lost until something changes.