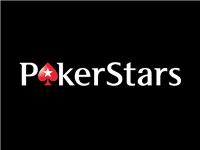 It's all good news for Canadian players who love poker as PokerStars invests in the country with a promotion only available in the great white north.
PokerStars, along with Full Tilt, was recently acquired by the Toronto based Amaya Gaming Group Inc., which has had players and industry watchdogs speculating that there may be a pull out from the Canadian market. Part of this came from the removal of PokerStars sponsorship of the Montreal Poker Festival a little under three weeks before the start of the event. The company has spoken up in an attempt to put the rumours to bed by saying that the change of company ownership will not change the way that Canadian players are able to play on their site.
Enter the Canada All-In Shootout tournament which is exclusively for players in Canada for their chance to win big and be shown how invested in this market PokerStars truly is. They incentive plays out in a very interesting way to make sure that as many people as are interested will get their shot at playing across many available dates. Every time a players deposits up to $50 between now and October 8th, 2014, they earn a ticket to play in the weekly event. These weekly events are held every Thursday at 8pm, Eastern Standard Time.
After gaining the ticket to the event, players will need to register for the tournament date which they would like to participate in but do not actually need to be present to play. Every hand of the tournament will see players playing all-in right from the start, making sure that those who come out on top do so with some amazing prizes. Each of the ten events will have $1000 available to be won for a grand total of $10,000 in winnings across the promotion's run time.
That's not all though, every player who makes a deposit greater than the $50 required for the Canada All-In Shootout will also have the chance to participate in a freeroll tournament the week after the end of the promo. This second tournament will see a $2500 prize pool being won on October 12, 2014. Both of these events are set to show Canadian players that PokerStars' new owners are committed to the Canadian market and are encouraging new sign ups in the country.