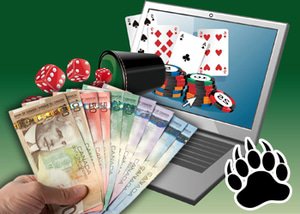 A lot of investors have been making a lot of money by backing online gambling companies in Canada and abroad.
Last year, Canada became the center of the online poker universe, and that came after a ton of investors bet heavily on the Amaya Gaming Group. However, they aren't the only Canadian gambling company that's making major gains for investors, and the Toronto Stock Exchange has several names in the gambling industry that have been climbing and climbing.
Swiching Investments
For a long time, the key investments have been centered around energy and materials because those are considered to always be in demand. However, those markets have shown lower returns than expected in recent years, and this has led to many to invest in gambling companies. With new jurisdictions seeing regulation on what seems like a monthly basis and with more opportunities for expanded gambling in many parts of the world, it's an investment that makes sense for solid companies.
A Growing Market
The market for online gambling has been growing bigger and bigger. For casino and bingo alone, it's expected to be a USD 13.5 billion industry three years from now, and the growth rate is in the double digits. This is a significant amount of growth, and it's right in line with what we've been seeing for these parts of the industry. While poker has dropped in value slowly but surely, sports betting is always strong, but the major growth is being seen in bingo and casino as these are the most accessible games for most new players.
The Mobile Revolution
Something that's really fueling this growth is the mobile revolution. More people each year have smartphones and tablets, and it's gotten to the point that mobile is the fastest-growing sector of the industry. This mobile growth explains why bingo and casino companies are seeing their stock prices soar, since these are the most popular games for mobile players. Overall, this growth is sure to continue for several more years, and investors who are tired of the lack of returns in materials and energy are going to continue piling onto the online gambling investment pools.