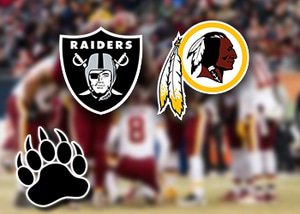 Welcome to Week 3 of the National Football League. We delve into the best upcoming games and include our expert advice on who will be the favourites with recent NFL betting odds. By looking at key facts surrounding each team, injuries that can alter the outcome of upcoming games, and game statistics from previous games, we're gaining valuable insight before you place your bets.
A Quick 2017 NFL Season Recap
A bizarre first week was branded by an astonishing defence, and extremely poor offence, as three teams managed only to score between 0 and 3 points. Normality returned in the second week as a handful of teams provided lights-out performances that were led by the 45-point Oakland Raiders outburst against the New York Jets. Dreadful offensive football still reared its head, notably in Cincinnati, Carolina, and Seattle, and we patiently wait to see if this trend will continue throughout the NFL season.
Best Football Games To Bet On In Week 3 - Predicted Upsets & Gauranteed Wins
Oakland Raiders (2-0) at Washington Redskins (1-1) : Upset Of The Week
When: Sunday, September 24, 2017 at 8:30 pm
Betting Odds : Washington Redskins +3, Over/Under: 54
The Washington Redskins and the Oakland Raiders will face off in a week 3 edition of Sunday Night Football, broadcast on NBC. The Oakland Raiders will want to continue their amazing start after improving to 2-0 following their impressive 45-20 beatdown in week 2 against the New York Jets. Derek Carr threw 230 yards along with 3 touchdowns on 23 out of 28 passing. The Raiders were led by Jalen Richard with 58 rushing yards as well as a touchdown. 57 yards were added by Cordarrelle Patterson on the ground and a touchdown while 45 yards were chipped in by Marshawn Lynch as well as a rushing score of his own along with a team-high 12 carries. 6 passes were caught by Michael Crabtree for 80 yards while carrying in all 3 receiving touchdowns for the Oaklands Raiders in the win. Jared Cook and Amari Cooper each pulled in 4 grabs for Raiders in the win. Looking at the defense, the Oakland Raiders combined 4 sacks, with a force fumble being added by Karl Joseph which he recovered as the Oakland Raiders held the New York Jets to just 271 yards of total offense.
The Washington Redskins will want to build on their first victory of the season with a 27-20 win in week 2 over the Los Angeles Rams. Kirk Cousins threw 179 yards along with a touchdown on 18 out of 27 passing. The Washington Redskins were led by Rob Kelley with 78 yards on 12 carries prior to leaving with a rib injury, and Chris Thompson followed with 3 carries for 77 yards along with 2 touchdowns on the ground. Samaje Perine logged in a team-high of 21 carries for 67 yards in the win, making the most out of the injury to Kelley. Jordan Reed was leading the team with 6 catches for 48 yards with Jamison Crowder was right behind with four catches on 47 yards, and Ryan Grant catching the only receiving touchdown in the win. Looking at the team's defense, the Redskins forced a total of 3 fumbles where 1 was recovered, while also achieving an interception and 2 sacks as Redskins held Rams to 332 yards of total offense while controlling the time of possession for just under 24 minutes.
The Spread: Raiders vs. Redskins
In the last 13 road games, the Oakland Raiders is 10-3 ATS and in their last 13 games overall at 9-4 ATS, while the over is 19-6-1 in their last 26 games. The Washington Redskins is 11-5 ATS in their last 16 games overall and their last 7 games against a team with a win at 6-1 ATS, while the over is 8-3 in their last 11 games at home. The road team is 5-0 ATS in the last 5 meetings between these two teams.
As much as we'd like to believe that Washington will step up their game for primetime, we feel the odds are that the Redskins have what it takes to hang with the Oakland Raiders offensively. The Washington Redskins have a slight advantage when it comes to their defensive side, but will that be enough to counter the Raiders dynamic offense? We predict Raiders beat the spread and win outright.
Kansas City Chiefs (2-0) at Los Angeles Chargers (0-2) : Gauranteed Win
When: Sunday, September 24, 2017 at 4:25 pm
Betting Odds : Los Angeles Chargers +3, Over/Under: 46
The Kansas City Chiefs will be looking for their second victorious road game to start 3-0, a winning streak that hasn't occurred for the Chiefs since 2013. The Chiefs have claimed 7 straight road victories. Alex Smith is completing almost 78% of his passes for close to 620 yards, 5 touchdowns, and 0 interceptions. He also boasts with 1 or less touchdown passes in 9 out of 11 games. Travis Kelce and Tyreek Hill have combined for 320 receiving yards and 2 touchdowns while Kareem Hunt has 8 receptions. The Chiefs ground game is on average 150 yards per contest, and Kareem Hunt is leading the way with 229 yards and 3 touchdowns. Looking at the defense, the Chiefs are allowing 388 yards and 32.5 points per game. Ron Parker is leading the Chiefs with 12 tackles, Chris Jones has 1 interception, and Justin Houston has 3 sacks.
The Los Angeles Chargers desperately need a victory on Sunday to avoid their first 0-3 start for the season since 2003. The Chargers are struggling with 5 straight home game losses. Philip Rivers is completing over 73% of his passes for over 520 yards, 4 touchdowns, and 1 interception. Rivers is boasting with 2 or more touchdown passes in 10 out of 11 games. Tyrell Williams and Keenan Allen have combined for 243 receiving yards and 1 touchdown while Melvin Gordon has twelve receptions. The Los Angeles ground game is on average 54 yards per contest, and Melvin Gordon is leading the way with 67 yards and 1 touchdown. Looking at the defense, the Chargers are allowing 328 yards and 21.5 points per game. Jatavis Brown is leading the Chargers with 26 tackles, Adrian Phillips has 1 interception, and Melvin Ingram has 2.5 sacks.
The Spread: Chargers vs. Chiefs
In the last 7 road games the Kansas City Chiefs are 7-0 ATS, in their last 7 vs. AFC 5-2 ATS, and in their last 5 games overall 4-1 ATS. In the last 22 home games, the Los Angeles Chargers are 5-17 ATS, vs. a team with a winning record 1-4 ATS, and in their last 7 games overall 0-6-1 ATS. The Chiefs last 4 meeting in Los Angeles are 4-0 ATS, in their last 7 meetings on the road are 5-2 ATS, and in their last 4 meetings are 4-0 ATS.
The Kansas City Chiefs have certainly been one of the more impressive teams during the first two weeks of the season, winning 7 straight games on the road, dating back to the 2016 season. The Los Angeles Chargers, on the other hand, continue to find ways to lose important games in the weirdest ways. We are honestly still in shock that this is only a 3-point spread, especially when you take into consideration that the Chiefs have won 6 games against the Chargers. Another fact to consider is that the team doesn't seem to have the fan support, as Gordon mentioned Miami had at least 50% of the crowd last week. We are convinced the tiny stadium will be showcasing a sea of red on Sunday. This betting line feels like shooting fish in a barrel. Unless Alex Smith gets injured or there's something they don't want to tell us, odds are Kansas City should easily take the win on Sunday afternoon.
NFL Week 3 Betting Odds
With a focus on just these two games, it looks like NFL Week 3 is shaping up to be a great one! Both games are sure to be exciting, with interesting betting odds to take into consideration. And don't forget about the abundance of betting chances on Thursday night, Sunday, and Monday Night Football.
If you are new to the world of sports betting, or wish to brush up on your existing knowledge, be sure to educate yourself on sports betting in Canada. The best rated Canadian sports betting sites, various sporting events available in Canada, different betting types are hot topics you'll want to know about.
Now that you have the best NFL tips, it's time to make an informed decision and put your NFL betting knowledge to the test week 3.