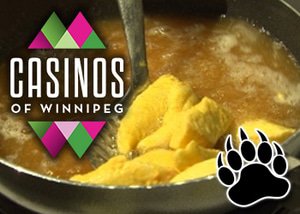 Two of Winnipeg's casinos, Club Regent and McPhillips Street Station, announced that they are now serving MSC certified pickerel.
The Manitoba Liquor and Lotteries is making even more positive contributions to local businesses and it was with great delight that casinos of Winnipeg announced that they will now be serving local eco-friendly, MSC certified, pickerel. This pickerel will be from the only environmentally certified fishery in Manitoba.
It was announced that pickerel served at any of the five Winnipeg casino restaurants inside Club Regent and McPhillips Street Station, will now bear the blue mark of the Marine Stewardship Council certification.
This is great for the local economy and the eco-label verifies that the fish being served has been caught and processed meeting some of the highest international standards for environmentally sustainability seafood. According to Donna Dagg, manager of sustainable development at Manitoba Liquor and Lotteries, this will show consumers that we are ensuring our products are the best they can be.
In order to earn the blue label, all the companies involved in the supply chains must be independently certified. The pickerel is being supplied by the Waterhen Lake Fisheries with support from Skownan First Nation in the Interlake region north of Winnipeg. It has taken a year for the fishery to obtain their certification and it makes them only the fourth water fishery in the world to receive MSC certification.
Dagg went on to say that it is a win-win situation for all the partners involved and that this is a really good example of sustainable development. The fisheries have been able to advance their fisheries, manage their ecosystems, and make sure that the next generation will be able to fish off the lakes. Manitoba Liquor and Lotteries play a part as a retailer by simply helping to sell the product from sustainably managed fisheries.
Fisheries that are looking to obtain MSC certification must show that their fish stocks are being fished at levels that will sustain the stocks indefinitely as well as minimizing the impact on the ecosystem. They also have to show that they have an effective management system in place for conservation.