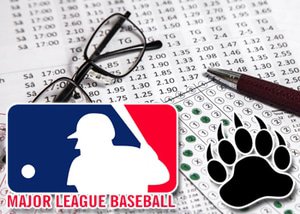 History was made this week in Major League Baseball as all 15 home teams won their games and made one parlay bettor from Dublin, Ireland almost $100,000 richer.
Before we jump into telling you about this story we want to explain what a parlay bet is. This is one of the standard betting options that are offered by sportsbooks to Canadian online gamblers. Single game bets are not allowed at the present time in Canada and the C290 bill which if passed will put an end to this ruling. A parlay bet requires a player to have a number of selections in each wager and are commonly known as combination bets or accumulators and can be a great way to win more, but at a cost.
The advantages of parlay bets is that players can win more if they are successful. The odds for each of your selections is multiplied together to find your "parlay odds" and if you win, you receive a greater payout. The disadvantage is that if even one of your selected teams loses their game, you lose your bet.
Now back to our news story, this week saw history being made as all 15 major league baseball home teams won their games. The odds of this happening were 32,768 to 1, and a lucky punter from Dublin, Ireland, happened to be the one netting himself $101,280.87 from UK bookies. He had placed a £50 ($78.46) parlay wager on all 15 home teams winning their games and it happened.
The last time the previous record was set was back in 1914, when 12 teams won their home games on the same day. According to the new Irish winner, he never would have placed his wager if he has of known that he was betting on something that had never happened before. In this case, what he didn't know didn't hurt him, in fact, it made him $100k richer.
On another note, a UK bookmarker's online site was breathing a big sigh of relief this week when one of their football punters went for the guaranteed win rather than pushing his luck with his accumulator. This gambler had placed a £5 ($7.84) bet on an 11 match League Cup accumulator and 10 of these matches took place on Tuesday. All 10 of these matches went the punter's way and all he needed was for Portsmouth to win against Derby County the following day and he would win a massive £247k ($ 387,592.39) Lucky for the online sportsbook though because his nerve failed and he opted for Coral's early cash-out feature taking home £50k ($78,460). We are sure he is kicking himself now because Portsmouth went on to win and he could have taken home the full amount if he had stuck with his original accumulator bet.