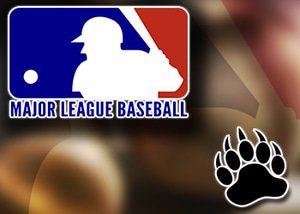 It has been announced that major leagues are to reconsider their stance on MLB betting and they are re-examining their opposition to betting on sports.
It was announced earlier this week that the Commissioner of Major League Baseball released a statement saying that the organization is re-examining their blanket opposition to betting on sports. The reason behind this move was cited as being a changing landscape which has led to the decision to take another look at MLB betting on a whole.
Major League Baseball has been against MLB betting for almost a century now and they even went as far as to introduce rules about gambling for players back in 1927. The group has stated that they know that betting on sports is happening, no matter the legal and social roadblocks that they have put in place, and that the time has come to re-examine their stance on this important issue.
Commissioner Rob Manfred spoke to Yahoo Finance and he had this to say, "Sports betting happens. Whether it's legalized here or not, it's happening out there. So I think the question for sports is really, Are we better off in a world where we have a nice, strong, uniform, federal regulation of gambling that protects the integrity of the sports, provides sports with the tools to ensure that there is integrity in the competition....or are we better off closing our eyes to that and letting it go on as illegal gambling? And that's a debatable point."
He went on to say, "There is this buzz out there in terms of people feeling that there may be an opportunity for additional legalized sports betting. We are re-examining our stance on MLB betting. It's a conversation that's ongoing with the owners."
MLB Betting on Sports For Canadian Sports Fans
Sportsbetting is something that has always been around whether it be in a bookmakers or an online sportsbook and it is something that is not about to disappear either. The whole area of betting on sports has been getting a hard look by the Supreme Court, as the state of New Jersey is pushing to be allowed to offer legal sports betting to those in their borders. In the US, sports betting is currently illegal in all but a handful of states and if the Supreme Court rules that the current ban is unconstitutional, we could see betting on sports and MLB betting be opened up throughout the United States.
Of course, in Canada betting on sports, is legal but there is the whole issue of parlay bets. There are plenty of excellent online sportsbetting sites that Canadians can use for MLB betting and our MLB Baseball Betting page has all the information you will need including how to read the odds, what wagers can be placed, the difference between moneylines and spreads, and where you will find the best odds for your money. Be sure to check it out today.