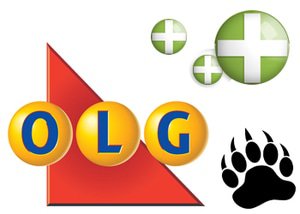 The various lotteries that are available are some of the most popular ways to gamble in Canada by volume, and several major wins have happened in a short period of time lately.
Several big wins have happened lately with lotteries in Canada, and it starts with a $1 million ticket that was hit in North Bay, Ontario. Ontario Lottery and Gaming has already put out a statement that the winner should go to a retailer that offers OLG games, and this indicates that they know the ticket was purchased, but they don't know who the winner was just yet.
Even More Winners
Ontario saw some other major winners. The LOTTO MAX jackpot worth $50 million had four different winners, and one of those was from Toronto. This prize will be split four ways for a total win of $12.5 million for each of the winners, an impressive sum. One of these winners was from Toronto. As if that wasn't enough to get people excited, there's even more where that came from.
The MAXMILLIONS $1 million jackpot was won not once, twice or even three times: 10 different winning tickets were sold in Ontario. Three of these were in Toronto, and two were in Mississauga. The others were sold in Woodbridge, Hamilton are, Oakville area, North Bay and Barrie area. To make this line of winners even more ridiculous, three MAXMILLIONS tickets worth $500,000 apiece were also sold to players in Oshawa, Welland and Barrie area. This overwhelming number of major winners is pretty incredible, and it just goes to show that there are some major winners to be had in these lotteries.
Massive Winning Runs
This type of winning streak for the players is pretty notable, and it's hard to remember a time when so many major six-, seven- and eight-figure winners were made all at the same time. These are all a part of the games that the OLG provides, and proceeds all go to programs that help to build up Ontario. They are one of the provinces that have really taken the ball and ran with it when it comes to providing their players with safe, regulated gambling opportunities.