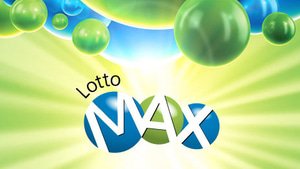 LottoMAX, the biggest Canadian lottery where players across the country complete instead of being restricted provincially, has released the unofficial winning numbers. Unfortunately, no winners have been reported this week.
Avid players are always looking for reliable sites to post the winning numbers as soon as they are made available - and who wouldn't? This lottery is known for the highest amounts of money to be won at one time, and if no one wins for the week, the next weeks' jackpot gets bigger! Sometimes the winnings can reach $50,000,000 with several MAXMILLIONS aka the "small" prizes of $1,000,000 available per draw!
Winners of the highest jackpot offered for the week must match all 7 numbers on a line. Other winning-qualified matching lines range from 6/7 to the lowest of at least 3/7. The estimated odds of winning also range from 1 in 28,633,528 (7/7 matching) to the lowest 1 in 8.1 (3/7 matching). With that being said, the odds aren't quite in your favour, but with extreme life changing amounts on the line, who wouldn't want to try their luck? Tickets start at $5 per play (which means per line) and you can chose to have a machine pick your numbers, or you can select each number yourself. Remember to sign your tickets, and that they can actually expire!
Keep a watchful eye out here for up-to-date numbers posted after each weeks draw. The unofficial winning numbers for Apr 18th, 2014 are: 09-16-24-30-39-40-45, bonus-14, and encoure-8996541. Next week's jackpot is estimated at $32,000,000!