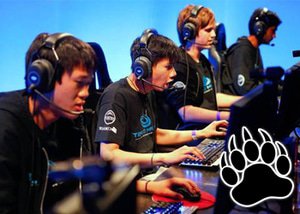 Esports underage gambling could be a real concern and Unikrn founder Rahul Sood has expressed his concerns about underage gambling in the video game industry.
Further to Unikrn's concerns about this underage gambling, the Electronic Sports League (ESL) has banned YouPorn's professional eSports team.
For parents, the world is becoming perilous and advancements in technology and the need to keep up with their jobs means children could be up to anything and they aren't aware. Children are online in their bedrooms and for many parents they might not be aware of what they are up to. Rahul Sood, founder of Unikrn thinks he knows.
Unikrn is one of the world's first eSports betting services that emerged during the boom and whilst you might not expect him to be very vocal about the eSports underage gambling situation, he actually is. This could be just the beginning of things too.
Writing on the Unikrn website Sood says that he wants ever gamer, every parent, and everyone who is concerned about potential underage gambling to pay attention to what he has to say. His words were printed after a Reddit poster "BackyZoo" called for the video game live streaming specialist Twitch to create an exclusive gambling channel to separate the professional eSports content, from the problematic content which was in connection with the activity around the gambling of skins.
Luke Cotton, eSports specialist at Digital Fuel Marketing and founder of CS: Go Betting, wrote an article in November titled "Skin Betting: Will eSports Lose it's Shirt", where he talked about this problem estimating that sites were taking in approximately $4.5 million per day.
Unikrn's Sood joined the argument after overhearing his 13 years old son and his friends discussing skin betting. He stated that it is wrong that a 13 year old is able to do this.
Sood is referring to sites that allow gamers to gamble with skins (select in-game purchases, or finds), on games such as Counter-Strike: Global Offensive (CS:GO). Sood's point is not just about the age of the people who have access to this type of gambling but whether or not the sites that are allowing this type of gambling are even legal or not. He questioned whether they even comply with the law.
Chris Grove, Global Poker Index (GPI) American Poker Award (APA) Winner, and Eilers Research consultant, tweeted that their analysis revealed that total handle for skin betting this year along has reached $5 billion. This is a big jump for the same research outfit's 2015 $800 million.
How The Problems Began
It looks like the problems with eSports underage gambling began when CS:GO creators Valve created an open API that allowed gamers to trade their CS:GO virtual hauls across any marketplace. Opportunist saw an angle that they could use and niche virtual goods eSports gambling sites started popping up all over the place, as did the popularity of Twitch streamers that involved themselves in these trades.
The business has since grown to include traditional wagers where players can stake their skins on the outcome of CS:GO matches, to the introduction of raffles, where people deposit their skins into a single pool in exchange for a raffle ticket with one lucky person winning the lot. It's a disaster and regulators will be in before we know it.
Sood has spoken out about this and he believes that the growth of skin betting is a warning to the regulators not to be complacent and that a fully regulated and transparent eSports betting market is needed. This will help to clamp down on eSports underage gambling.
Electronic Sports League (ESL) Ban YouPorn's Professional eSports Team
YouPorn is one of the largest providers of free porn on the internet. In 2012 analysists revealed that they had close to 5 billion visits. The USA made up over a fifth of this market and spent an average of 10.22 minutes on the site, viewing 8.34 pages before leaving.
Underage gambling might be every parent's nightmare but having to discuss pornography with your children is much worse. We expect that parents worldwide are delighted with the Electronic Sports League's decision to ban YouPorn's professional eSports team from competing in ESL tournaments. They have even created a new rule that blocks sponsors that are "widely known for pornographic....or other adult/mature themes and products."
Team YP manager Claire Fisher isn't happy with the decision and has tried everything to reverse ESL's decision. They even offered to take rename their team so anyone searching for them wouldn't be subjected to porn. The ESL haven't budged and their decision remains in place. Team YP, who compete in Mortal Kombat X, Evolve, CS:GO, Starcraft II, and Ultra Street Fighter IV contests, will now have to find somewhere else to play.