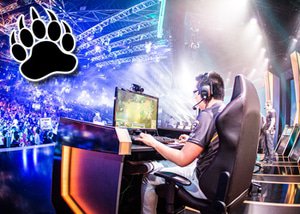 Match fixing in the eSports industry is once again the topic of discussion in many eSports circle after it was revealed that 24/7 eSports dropped their Counter-Strike: Global Offensive (CS:GO) team after there were rumors of match fixing. It has also been revealed that Valve have given permanent bans to 21 CS:GO players.
Match fixing is a term that we are seeing crop up in the eSports industry and this time it relates to new Australian eSports outfit 24/7. What is nice to see is that the reports surrounding 24/7 eSports are actually very positive. The company was created on the 27th of December, 2015 and they announced plans to venture into the professional sport of Counter Strike: Global Offensive (CS:GO) by hiring the former CS:GO Skyred team.
They announced this on their website stating that they had officially welcomed the Ex-Skyred lineup to their organisation. They also went on to say that they were easy to work with and hungry for success.
Upon hearing rumors that former members of Skyred has been involved in match fixing, 24/7 eSports changed their mind and they released a second blog post on the 6th of January stating that they had severed all ties between themselves and Skyred.
Wei-Ning Yong, owner of 24/7, stated that they were disappointed with the rumors and that for the sake of integrity in eSports they were terminating any support towards the team. The post also went on to state that no contracts were signed between the two sides and there was no evidence to suggest that Skyred team members had done anything wrong. The article finished with 24/7 wishing the Skyred team the best of luck.
The five players now looking for new jobs are:
Vu "cLb" Hoang Nguyen
Cong "crazyguy" Anh Ngo
Hoang "d@rklord" Giang Phung
Phu "Rap" Quoc Phan
Ngoc "Zac" Thien Nguyen
CS:GO Bans Made Permanent By Valve
It may have been the announcement by 24/7 that was the push that gaming giant Valve needed to drop the hammer on 21 CS:GO players who received "indefinite suspensions" for their role in match fixing in early 2015.
Valve had promised to provide a more detailed review in 2016 when they handed out bans last year and it looks like their study has been completed and the result is permanent bans for the 21 players.
On their blog Valve wrote: "To clarify these bans are permanent. Players proven to have taken part in match fixing will be permanently banned."
Valve can only stop these 21 players from competing in tournaments and leagues operating within their jurisdiction, but reports circulating in gaming magazines, seems to suggest that Electronic Sports League (ESL), and eSports Entertainment Association League (ESEA) will also honor the permanent bans.