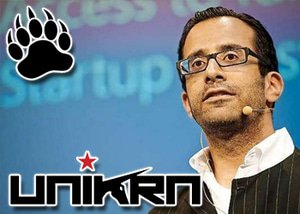 The eSports industry is continuing to grow at a rapid rate and according to Rahul Sood, CEO of Unikrn, it could become as big as NFL in terms of gambling popularity by 2017.
In a recent interview, Unikrn CEO, Rahul Sood, spoke of the growing popularity of eSports and how his company is working to promote responsible betting. He explained that at the end of 2015 the fan base for eSports was about the size of the NHL and that he anticipates that by 2017 this number could be as big as the NFL. There is a growing fan base available right now and there is a massive opportunity for companies to monetize it.
SuperData Research analysts believe that this market will grow to over $1.9 billion by 2018 and have already forecast a year on year growth for the competitive gaming industry. These figures are mainly driven by the United States and European markets which are rapidly investing in the industry, while in Asia the market is stagnating.
The eSports industry is still very young and it is the younger generation who are the main participants. This could create a problem for the online gambling establishments that offer eSports betting. According to Sood, "eSports is highly unregulated at the moment and there are sites out there that prey on young people and they do so in an unregulated, unmonitored environment. Unikrn exists to change this."
He went on to say that Unikrn is working with Tabcorp to ensure that they are promoting responsible betting that has an age verification system. They are also working to ensure that they are only dealing with people that are in legal jurisdictions that are allowed to bet. This is a massive part of the Unikrn business and they are committed to what they are doing and ensuring responsible gambling.
Online gambling operators that would like to get involved in the industry are being urged to be authentic. Sood explains, "you cannot just get into eSports by popping a bunch of numbers and putting this on the screen, it just doesn't work. You have to have an authentic offering that caters to the eSports market." He further explained that his team comes from a history of gaming and that this is what they do. He said that they play games every day. He plays League of Legends all the time. They also have their gambling side of the business and this is where they have partnered with Tabcorp in order to bring responsible gambling and regulation. For businesses that wish to pursue eSports betting, they need to be authentic and know what they are offering.