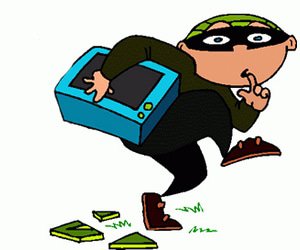 The glass doors at the Casino Calgary seemed like an easy target for a couple of thieves who picked the wrong ATM to steal.
Casinos are often a target for thieves who are looking to make a big score. The huge amount of cash that's always on hand combined with the large number of ATMs that are always available on-site provide plenty of potential targets, and it's really hard for a casino to eliminate all of the possible weaknesses in their system. It's something that the provincial government should recognize if it goes ahead with it's own provincial online casino, especially after the hiccups the erupted on social media when Ontario launched their first legal online casino.
With that having been said, there's nothing that compares with having really good luck, and that's exactly what Casino Calgary had last week when a couple of thieves picked off the wrong ATM. After busting through glass doors and snatching up an ATM, the thieves left quickly. What will sure to be a nasty surprise for them, however, is that it hadn't been loaded with money yet, so their efforts were completely wasted.
While the Casino Calgary was lucky in this regard, they were also lucky for another reason. The robbery happened very early in the morning, and there were about a dozen workers for the casino in the building when it happened. Thankfully for them, none of them came into contact with the two thieves, and that's a very lucky break for their safety. A quick grab-and-run type robbery can very quickly turn into armed robbery and someone getting injured or killed, so the staff inadvertently staying completely clear of the incident was a good thing as well.
The thieves were unlucky in the ATM being empty, but they're lucky in another way because the police haven't been able to identify them yet. As for the possibility of other robberies happening at properties owned by the same company Pure Canadian Gambling, a spokesman said that the company isn't worried about that at this time and that it seems like it'll just be an isolated incident.