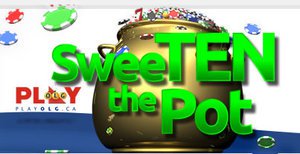 While there were a few problems with the release, the regulated PlayOLG online gambling site in Ontario has launched.
Canadian players in Ontario> now have a regulated online gambling option with the new PlayOLG casino site that officially launched in January 2015. While this is good news for players, there's a small bit of bad news that comes with it as well after there were a number of problems that we've seen come up before with new government-operated sites like this.
First, we have the good news. Players from all over Ontario can log in to play a wide range of games. This includes slots, classic casino titles, video poker and more. The selection is pretty good for a government-operated site which is usually at a disadvantage compared to companies who have been in the game for years (if not more than a decade). Because the games are fully-licensed, players can rest assured that their payments will be handled quickly and without a hitch, and this means no rogue casino style problems to worry about in the least.
Now the not-so-good news. A number of players were hit with problems when they tried to sign up with errors saying that they were actually located outside of Ontario. This type of geographical issue has come up in the past in other jurisdictions in various parts of the world, and it's obviously something that's hard to get right 100 percent of the time. Because everyone is being hit with this all at once, the support team is really getting hammered, and a lot of people have been complaining about long wait times to get their issues sorted out with the customer service team.
In spite of this, the launch has went better than most. A big part of this was a pre-launch in which a few thousand people were given early access to play the games and help work out any bugs before PlayOLG was released on a larger scale. This type of pre-launch testing period is very common, and an invitation was sent to over 50,000 players. About 3,500 accepted and got in on the action at PlayOLG. That might seem like a small percentage, but it's well within the bounds of what's considered normal for this sort of thing.